In a welcome move for the future of rail travel, from this week new national flexible rail tickets will be available to commuters across England.
The launch of flexible season tickets forms one part of the UK Government's bold plans to drastically overhaul the rail network, as outlined in Williams-Shapps 'Plan for Rail' which also revealed that the current franchise system is set to be replaced by a brand-new centralised body, Great British Railways (GBR).
The new season tickets will enable passengers to travel on any eight days within a 28-day period, with commuters able to tap smartcards or scan mobiles at stations, with no need to select the days of travel in advance.
Additionally, in a bid to increase rail usage which has fallen drastically during the pandemic, until 31st December 2021, train companies will also offer a 'book with confidence' guarantee, enabling passengers to rebook journeys or receive rail vouchers without an admin fee if their plans change.
Smart Solutions Critical to GBR's Ambition
Although the announcement of flexible rail season tickets will be heralded as a step in the right direction, for the UK Government and operators, the success of their bold new plan for increasing rail patronage rests largely on ensuring the right technology and infrastructure is put in place on a national scale that will facilitate fast, affordable, and convenient ticket purchasing.
Queuing for tickets at busy stations and using outdated ticket vending machines (TVMs) which do not provide access to the cheapest fare options have long been major concerns for passengers and in the post-pandemic world long queues and rigid fare options will not encourage increased rail travel.
Instead, Smart ticketing solutions, which allow members of the public to load tickets and cash values onto smartcards have proven to be a much more viable and preferred option, with passengers lauding the ease in which this solution enables far more convenient access to advanced tickets and flexible fares.
As long-term proponents of Smart ticketing, and market leaders in the design, development and supply of payment and Smart ticketing solutions, Cammax have worked closely with a wide range of different customers, partners, and Passenger Transport Executives in order to develop sophisticated Smart Ticket Vending Machines (TVMs) that facilitate the use of Smart tickets and enable fast, flexible and convenient ticket purchasing, as well as the re-issuing of lost tickets.
Cammax Smart TVMs issue both advance and walk-up tickets which helps to significantly reduce queues at busy stations. Smart tickets can be issued as a barcode or loaded directly on to a customer's Smart card, facilitating a swift and seamless purchasing experience.
Additionally, and in line with the newly created GBR's target to offer passengers access to more affordable travel, Cammax Smart TVMs are designed to offer the cheapest ticket for the journey the customer has selected, and the TVMs offer tickets for the day of travel and for future trips.
Cammax Develop Ground-Breaking Rail TVM
Modern passengers also expect TVMs to offer comprehensive journey planning and ticketing information that is both easy to navigate and understand.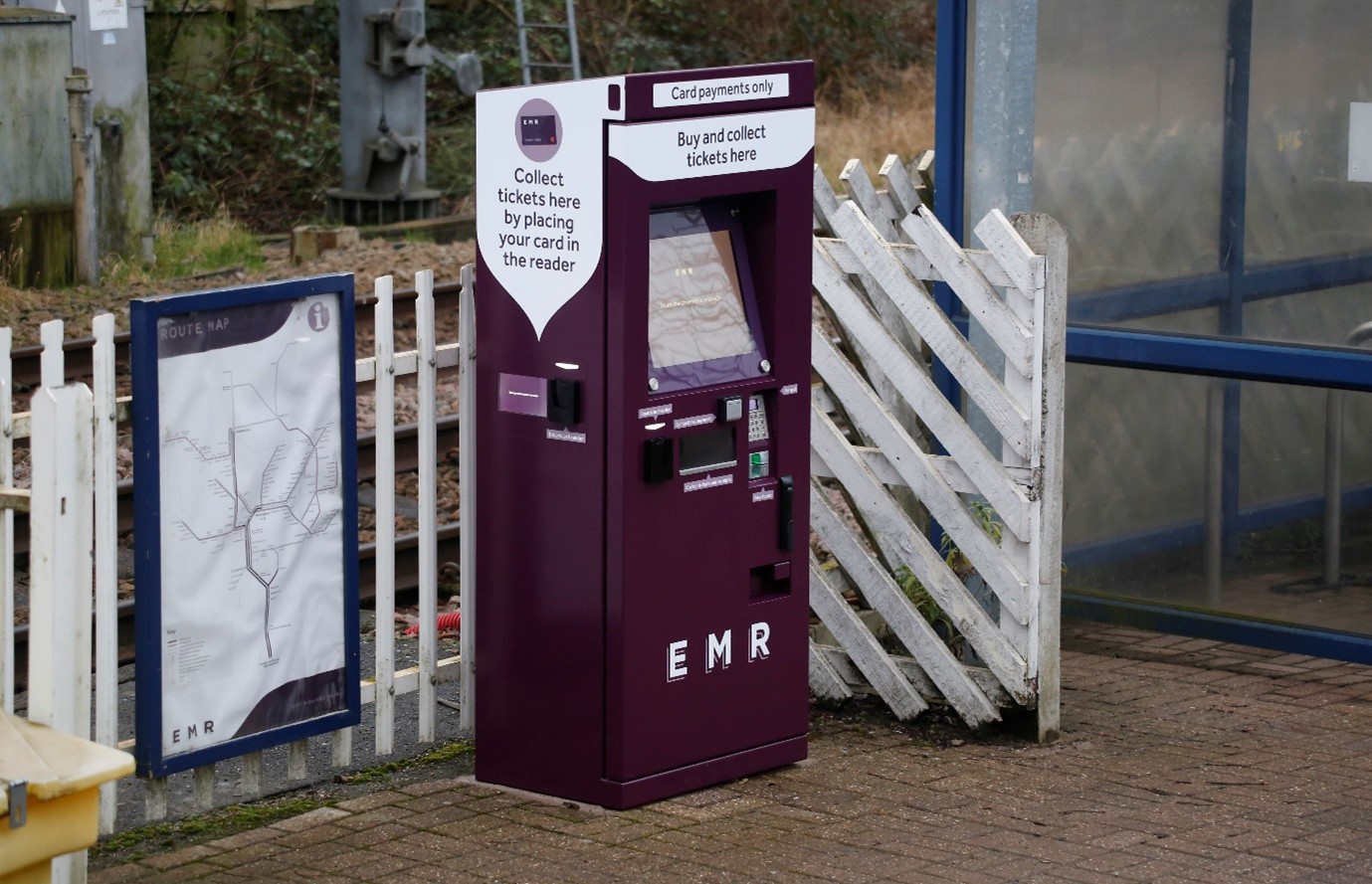 That's why in 2019 Cammax teamed up with SilverRail to develop a first-of-its-kind Rail TVM that sought to give passengers the same functionality and features they have come to expect from a ticketing website, but at a station.
This new Rail TVM moves the traditional TVM from being an outdated and pre-programmed ticketing machine to a dynamic shop window that operators can offer their full product range through, even down to last minute on-the-day advanced tickets.
In an age where passengers also expect up-to-date and on-demand information, the Rail TVM works as an intelligent system which provides passengers with real time information. Real time information has a huge impact on the passenger experience, enabling rail users to seamlessly plan journeys and keep up to date with train times and any potential delays.
Looking to the future, in a bid to enable Mobility as a service (Maas) customer information screens and integration into local Bus Smart Ticketing schemes will also be facilitated via Rail TVMs-streamlining the entire public transport network and encouraging drivers to leave their vehicles at home.
Since the first Cammax and SilverRail Rail TVMs were launched in the East Midlands they have proven to be extremely popular, demonstrating the demand and appetite for modern and progressive ticketing solutions.
As the UK Government and rail operators embark on this grand new 'plan for rail' any move that encourages access to flexible and more affordable fairs should of course be welcomed and the introduction of a national flexible rail season ticket is a positive step.
However, to truly increase rail patronage in line with GBR's ambitions, the technology and systems that have the ability to facilitate flexible rail travel, and meet long-neglected passenger expectations on a national level, cannot be overlooked.
For more information about Smart Ticketing and our Rail TVM, please follow this link or get in touch with a member of the Cammax team today.