Cammax have been working closely with our partner SilverRail to develop a Rail Ticketing kiosk to become one of the most cost effective, efficient Smart Rail Ticket Vending Machine (TVM) available on the market today. The Smart kiosks issues both advance and walk-up tickets as a printed bar code or directly to a customer's  smart card, which improves the overall customer experience and supports revenue protection. Additionally, there is an optional smart card collection device on the side of the kiosk to collect pre-purchased smart products.
The Smart TVM uses the same Ticket Issuing System (SilverCore) and UK Journey Planner that SilverRail uses for supporting customers through web and App rail retailing stores. With the ability to buy tickets up to 90 days out and take advantage of on-the-day advanced ticket pricing, passengers will now have more access to cheaper fares.
Benefits of the Cammax Smart Rail TVM
The Smart TVM is an intelligent ticketing system which gives real time information for the customer
The Smart TVM is always online and will offer the cheapest ticket for the journey the customer has selected
Issues tickets as barcode tickets which brings benefits to support customer aftersales
Offers tickets for the day of travel and for future travel.
Very easy to use and built to the latest industry standards
The Smart TVM is modern, adaptable and will develop with future travel trends
Unlike current TVM's the Smart TVM can be fully branded to TOC requirements
Optional side Smart Collection Point
Fully RSP certified
Advanced purchase ticket and best price available
Tickets retailed on cost effective PRT stock as E Tickets
Lost tickets can be emailed/re-issued via Silver Core
Why Cammax?
Implementing Smart ticketing schemes can be a daunting prospect. At Cammax we work closely with our customers to enhance their existing Smart Card schemes through the addition of Smart Ticket Vending Machines (TVMs) and supporting products. Cammax TVM's provide a range of functionality from dispensing smart cards through to the printing of receipts.

As a market leader in the design, development and supply of payment systems, Cammax were able to demonstrate an impressive track record of the successful delivery of a number of large projects for local authorities and other organisations throughout the UK. These projects encompassed ticketing and payment software as well as customised machines, implementation services and dedicated support and maintenance services to support their partners throughout.
The SilverRail Ticketing Issuing System (TIS) being rolled out across all Abellio Train Operating Companies (TOCs) was the perfect solution to integrate the Cammax TVM to. The established TIS was already in place for many Rail systems, therefore it made sense for the Cammax Ticket Vending Machines to use the business logic encapsulated within SilverRail's SilverCore TIS for Shopping, Booking and Fulfilment of advance, off peak and walk on rail tickets.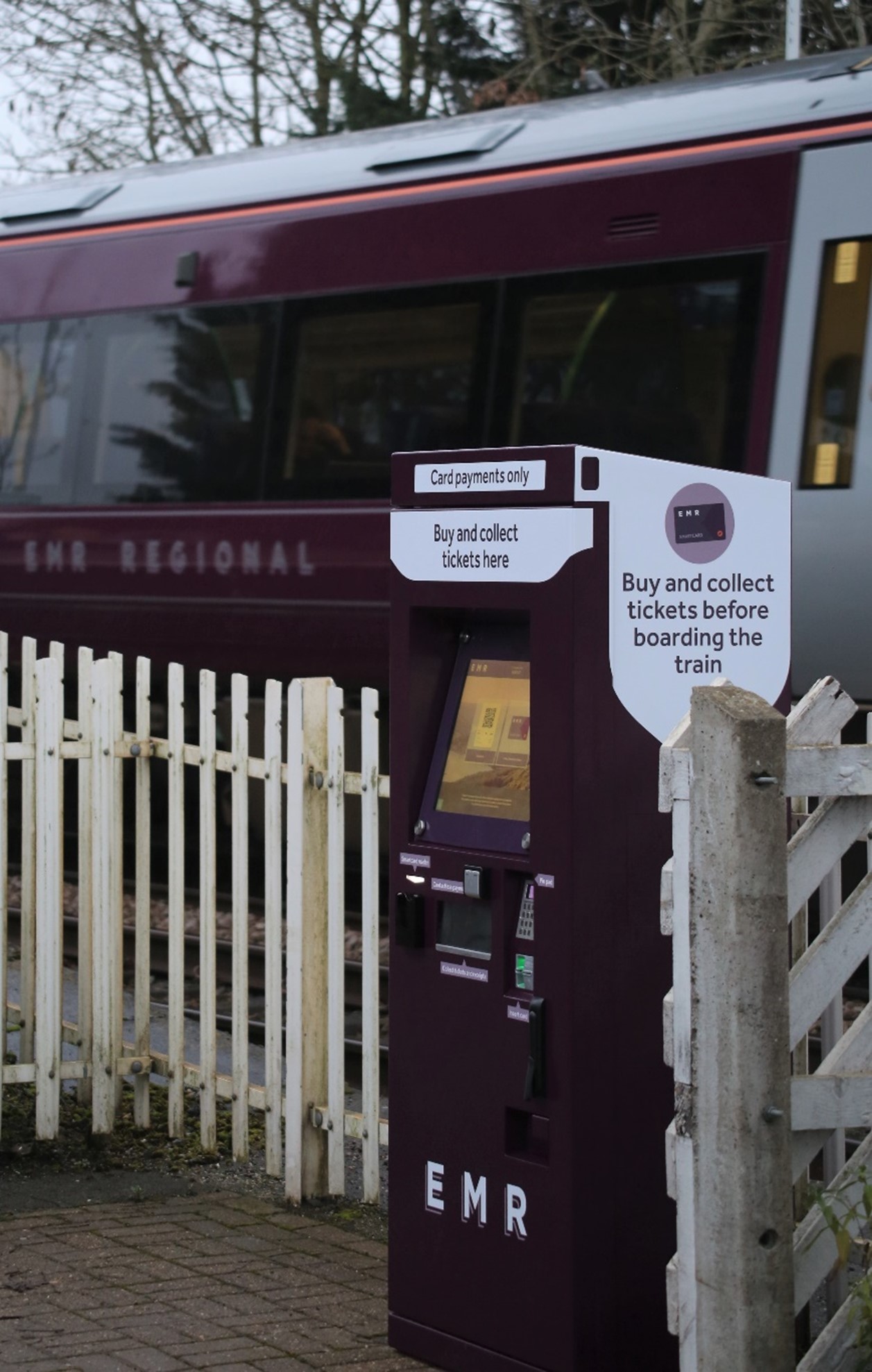 Ticketing Range
In partnership with SilverRail, the Cammax Smart TVM's are able to retail a full range of tickets including.
• ETK on PRT stock
• Advance Tickets
• ITSO collection of Smart Products via collector
• Walk Up Tickets
• Railcards (UK national railcards)

What our customers say
Steve Lloyd, Smart Ticketing Manager for EMR said:
"This is such an exciting time for East Midlands Railway. "

"Smart kiosks will support the industry's ambition for ticketless travel and to be the first TOC to do so is a great achievement. "

"With the Smart kiosks being much more user friendly, we hope our passengers on our Regional routes will see the benefits of them as they are installed across our network throughout 2021".
Smart Rail Case Study Brochure
For more information about the Smart Rail TVM and our work with SilverRail/EMR please navigate through the case study brochure below.
Alternatively, download your very own copy by clicking the 'Download' button below or click here to see the full EMR Case Study.