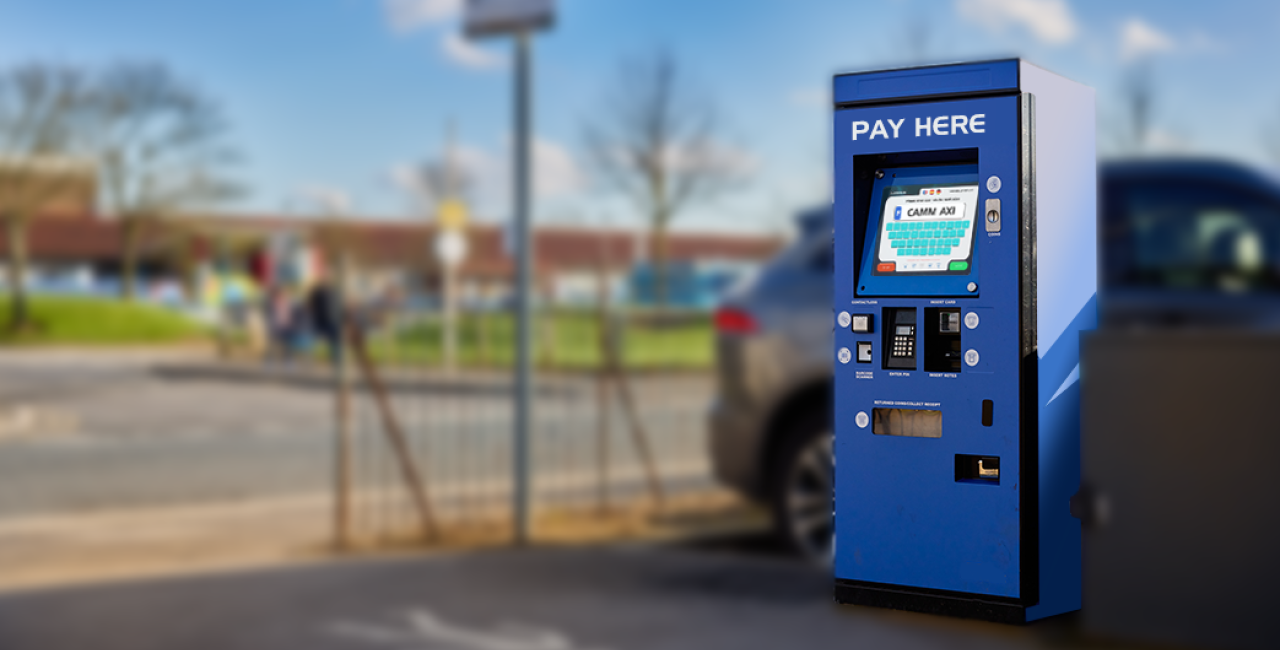 GEM Motoring Assist, one of the UK's biggest motoring organisations, is calling upon councils to retain the option for cash payments for parking amidst growing concerns over the removal of cash-enabled pay-and-display machines.
This appeal comes at a time when nearly half of London councils have already phased out some, or all, of their cash-enabled parking payment machines, a move that has left some motorists feeling 'isolated' and 'discriminated against', according to GEM.
The shift towards eliminating cash payment options can be partially attributed to the gradual decommissioning of the 3G network, which has left local authorities hesitant to invest significant funds in upgrading their parking payment machines. However, the consequences of this decision are becoming increasingly felt and in recent months the move has drawn staunch criticism from a range of different quarters, including vulnerable persons charities and MPs.
Inconvenience & Confusion for Drivers
One of the main concerns is the proliferation of various parking apps for different car parks, leading to inconvenience and confusion for drivers. In some extreme instances, motorists are being prompted to download up to a dozen apps just to pay for parking in their own region.
Additionally, poor network signals often result in frustrating download delays for these apps, whilst scores of stories have surfaced whereby drivers have expressed frustration that payments can't even be processed successfully owing to weak coverage. This issue is becoming so acute that some motorists have even reported receiving fines as a result.
Furthermore, the introduction of so-called "convenience fees" by car park providers for using pay-by-phone options adds an additional financial burden on drivers at a time when the UK is facing a challenging cost-of-living crisis.
'A Clear Case of Discrimination'
Perhaps most alarmingly, the transition to cashless parking methods is disproportionately affecting specific segments of the population. The elderly, who may not be as tech-savvy or smartphone-equipped as younger generations, are particularly disadvantaged by this shift.
Additionally, individuals without access to smartphones or those who choose not to use them are also left with limited options when it comes to paying for parking.
Reacting to the news, one elderly motorist spoke to GEM to express their concern: "I am 84 years old, live alone in a very rural location and do not have a mobile phone because I cannot get a signal at home."
The motorist warned that: "Having only the option of app payment would preclude me from using a car park."
Another road user feared that the council's action could risk 'isolating' people who were too confused by digital transactions.
They explained: "I really believe that taking away a cash option would be disastrous and could isolate many people. At a time when many towns are struggling, and empty shops are becoming a normal sight, I can't see this being beneficial on any level."
Neil Worth, GEM chief executive, supported those sentiments and claimed it was imperative councils did not 'alienate' motorists who preferred using cash.
He said: "Not everyone has a smartphone, so it is simply not right that parking in our town centres and high streets should be available only to those who do have one."
"It seems a clear case of discrimination against those who cannot – or would rather not – switch to app-based payments." He added.
Mr Worth continued, reflecting on the economic impact the council's decision could have:
"We understand the need for councils to save money, but they must be careful not to alienate anyone for whom smartphone payments are not possible."
"We urge local authorities to ensure there will always be the option to pay by cash. This helps both shoppers and retailers." He concluded.
Calls for a Collaborative Approach
As the debate around the future of parking payment options continues, local authorities are being urged to revisit their parking payment strategies and find a balance that accommodates technological advancements while ensuring that cash payment options remain accessible.
Many parking industry specialists and commentators recommend a collaborative approach between councils and technology providers to explore innovative solutions that can address the concerns raised. Only then can a parking system that serves the needs of all motorists, regardless of their age or technological preferences, be realised.