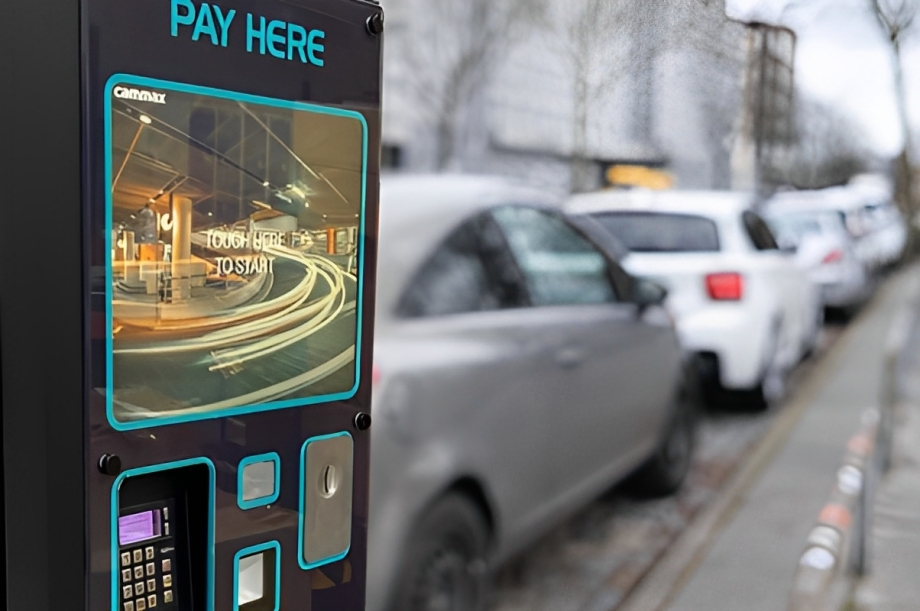 Motorists have been left feeling 'angry' and 'discriminated' against following Council plans to permanently remove cash-enabled parking payment machines, according to a new survey.
The research, conducted by automotive services company RAC, found that 59% of drivers indicated they were upset at the idea of physical parking payment machines being removed as they believe they should be able to pay for parking however they want.
A fifth of all drivers (20%) also felt that moves by some local authorities to force them to use parking payment apps was 'discriminatory' and they expressed concern that they simply can't use mobile apps to pay for parking in the first place- citing reasons such as not owning a smartphone and poor network coverage.
National Controversy & Concerns for Elderly
The RAC survey was commissioned amidst a backdrop of national controversy following moves by some UK Councils to completely scrap cash-enabled parking payment machines.
Just last week the BBC revealed that 20 Councils are planning to ditch pay and display machines entirely in favour of an app-based system, including Brighton and Hove Council and the Local Authorities of Bromley, Enfield and Harrow in London.
The cost of upgrading machines following the phasing out of the 3G mobile network was one reason offered up for the move. Local Authorities have also cited concerns about theft and vandalism, as well as the costs associated with cash management.
However, industry commentors and charities have been quick to slam the decision with one charity labelling the change 'disastrous' for the elderly, some of whom aren't technologically savvy and don't own a smartphone.
According to the RAC research, although 59% of all motorists felt angered at the plans, this figure rises to a massive 73% in respondents aged over 65. The survey also found that 38% of drivers aged 65 and over said they would struggle to find somewhere else to park that was convenient, suggesting Councils that choose to ditch machines risk deterring older drivers from visiting town and city centres.
Commenting on the news, Clare Thomas, CEO of Age UK Worcester and Malvern Hills said: "Social isolation, loneliness and lack of access to services is already an issue for older people in the county, this move to cashless parking will only make this worse."
Caroline Abrahams, charity director at Age UK, added her voice to the chorus of criticism and has suggested that an offline payment option should always be offered to avoid excluding older people and others without a smartphone.
"If you are an older person who is reliant on your car for getting around, but you have no means of legally parking it near to where you want to go then you may be left feeling there is little point going there at all, and that would be very sad for anyone affected." She said.
Calls for Government Intervention
Owing to the growing furore surrounding plans to scrap cash parking payment machines, MP Clive Betts, who chairs the Commons Levelling Up, Housing and Communities Committee, had urged the government to act to prevent people without a smartphone being unable to park.
In response, Levelling Up Secretary Michael Gove issued a letter to all UK Councils warning them to not discriminate against older people by forcing drivers to use smartphones to pay for parking spaces.
In his letter the Cabinet minister wrote: 'Cash remains legal tender and it will continue to be used in our daily lives by people who favour its accessibility and ease.
'I am therefore concerned that local authorities should ensure that there are alternative provisions for parking payments available so that no part of society is digitally excluded.
'This is of course important for many areas in preserving the accessibility of our high streets and town centres for all the public.'
He also added that it would not be appropriate for high street parking to be 'solely available for those who have access to a mobile phone'.
RAC Verdict
Following the publication of the survey, RAC spokesman Rod Dennis summarised the findings and delivered the company's verdict:
"While for many people a switch to purely mobile phone-based parking payment poses no problems, our research clearly shows that for others it spells bad news. In fact, a majority of drivers across all age groups think getting rid of parking payment machines is a bad idea.
"Of course, cash-strapped councils will find it difficult to justify spending large sums of public money on upgrading parking machines which explains why some are bringing in third-party parking app providers instead – sometimes making parking charges even more expensive as they take their own cut.
"But it's vital councils, and indeed private parking operators, carefully assess the impact of going down this route before taking machines away. Our research shows that by removing some methods of paying for parking they are undoubtedly making life harder for some drivers and possibly contributing to social isolation. The move could also lead to lower parking revenue as a result of drivers being put off from parking in the first place, something that's surely not in any local authority's interests".