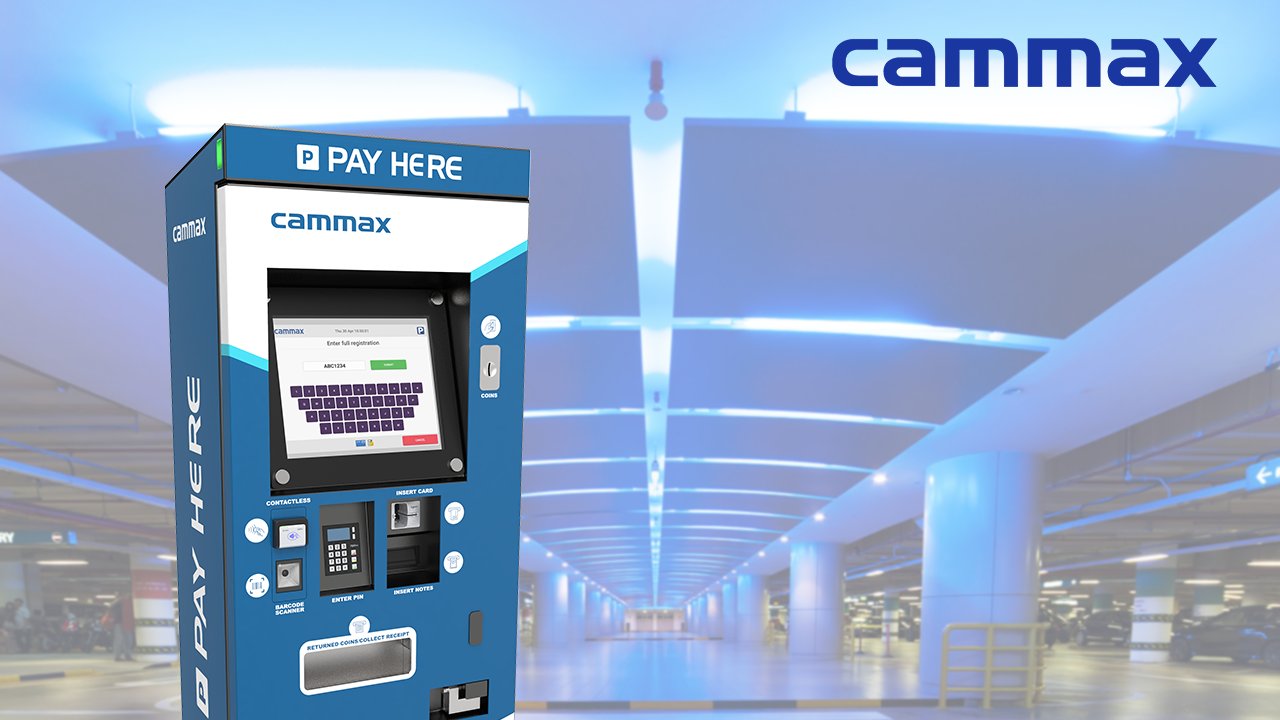 The parking sector is currently enduring its longest and most sustained period of transformation in decades. Modern technologies such as mobile apps and contactless payments have disrupted the status quo, whilst car park operators are also having to urgently rethink their infrastructure requirements owing to the emergence of electric vehicles (EV).
Although the introduction of new digital technologies has been heralded as the key to improving mobility and delivering smarter and safer experiences, some industry commentators are concerned that new technologies are alienating certain sections of society and neglecting different user needs.
In a bid to gage the public's attitude towards a range of different parking technologies, Flowbird, in association with YouGov, recently commissioned a survey of 2,000 people in the UK. The research found that the needs of parking customers vary significantly and that more needs to be done to strike the correct balance between technological capabilities and usability.
Parking Apps divide opinion
Over recent years a plethora of different parking apps have hit the market, each offering users the ability to reserve spaces and pay for their parking on the move.
As part of the survey the public was asked 'Do parking apps make your life easier?'. Perhaps surprisingly, only 22% of respondents agreed, with 28% disagreeing completely. The remaining 50% replied 'don't know'- and this proportion is likely to include those who do not own a smartphone or struggle with using apps.
One of the largest concerns surrounding app usage is personal data sharing, and the survey found that this was a particular worry for older generations. Over one third (39%) of retirees indicated that they dislike parking apps, a figure much higher than any other age group.
In fact, dissatisfaction with parking apps amongst retirees has even garnered press attention. In April 2022 senior residents in Kent labelled the local council's decision to remove cash in favour of app payments as 'ageist and discriminatory'. The debate even reached national levels during a discussion on BBC Radio 2.
Attitudes towards parking payments
As well as the debate surrounding the usage of parking apps, the survey aimed to shed light on how the public prefer to pay for their parking.
Although some customers, particularly younger generations, are comfortable paying with apps, over half of respondents (56%) indicated that they still expect to pay for their parking with cash or card at a physical terminal. These findings echo similar outcomes published in the latest British Parking Association (BPA) 'Public Perceptions toward Parking' survey, which declared that 75% of people prefer to pay with coins or notes.
One of the reasons cited for the enduring popularity of cash payments is that the parking app market has become crowded and confusing. Different car parks require customers to have different apps downloaded which is neither convenient nor efficient. According to the survey, two-thirds of respondents (66%) indicated that it was frustrating having to download multiple apps for different car parks.
In order to tackle this problem, many companies are pioneering different 'smart' solutions. One of the most popular smart solutions to emerge centres on the use of a QR code; drivers would be prompted to scan a QR code before entering a car park that takes the driver directly to a payment portal. From there users would be prompted to enter their number plate and card details to pay, whilst no download or personal data sharing is required.
Over half of surveyed respondents indicated that they liked the sound of this solution in principle (55%).
Industry commentators argue that these findings emphasize the need for local authorities, car park operators and stakeholders to work together to deliver parking payment options that cater to the needs of all customers. Modern technologies such as apps should complement physical payment machines and terminals, as opposed to replacing them; whilst usage of all payment methods should be monitored closely and only change gradually as user needs evolve.
Multi-modal travel and flexible ticketing
Although apps have divided opinion, many parking industry observers argue that new technologies can be utilised as huge force for good, particularly in relation to ticketing and multi-model travel.
The increasing cost of parking, and transport more widely, has long-been a hot topic of debate but if tickets are managed digitally, there is no reason why technology can't be used to facilitate flexible season ticket options that offer caps or incremental discounts. According to the survey, just under one fifth of people (19%) indicated that they want more flexible season tickets, and that figure is likely to grow in the coming years.
Outside of London, transport services are often viewed as disjointed, with leading economists arguing that this causes confusion and comes at a great cost to the public. One way to improve services is by offering multi-modal journeys whereby paying for parking, buying a bus ticket, and even hiring a bike can all be achieved via one single transaction.
The roll out of multi-modal services has been slower than payment apps because more behind-the-scenes platforms need to be created to ensure a seamless user experience. However, more and more operators are investing in this technology, which is good news for the public because better interconnectivity makes it easier to introduce discounts and price caps.
Additionally, when connected via a single platform, services such as parking and bus travel can be purchased through a touchscreen payment terminal, as well as online, which is extremely convenient.
According to the survey, one-third of respondents (33%) stated that they would find multi-modal travel options helpful. 31% also indicated that they would find using a smart payment machine to book more services other than parking useful.
The EV charging payment & infrastructure challenge
In the UK there are now close to 500,000 electric vehicles on the road, leading to much discussion about how car park operators should adapt and develop their existing infrastructures.
According to the survey over half of respondents (53%) stated that they think more parking spaces should have EV charging points. A small proportion disagreed (7%), and the rest had no preference either way.
Although most people agree that more EV charging points are necessary, the research found that EV drivers have deep reservations about current EV payment systems.
Two-thirds (66%) of EV drivers that were surveyed indicated that current payment schemes and systems are too complicated and need to be simplified. 94% of EV drivers (and 64% of all respondents) stated that there should be a no-sign up, on-the-spot payment option.
Further demonstrating that cash is still a valued payment method, 42% also said that there should be an option to pay with coins or notes.
Ensuring Inclusivity & the future
Over the next few years and beyond there's little doubt that digital technologies will play a vital role in the parking industry. However, as this survey and other recent research demonstrates, technology needs to be utilised cleverly and strategically according to user needs.
Although existing products such as apps have their benefits, decision makers need to be careful to avoid falling into the trap of deploying technology that alienates certain demographics and sections of society. Tech has a place in parking, but it must be integrated carefully into an ecosystem that caters for all, not just the tech-competent or wealthy.
Local councils and authorities, whose duty is to the community, must recognise that user needs are diverse. Traditional payment methods, such as cash, should not be completely phased out given that it's clear that the demand to pay with coins or notes has not abated.
As EV ownership increases, car park operators must also revaluate their current infrastructures to ensure they are designed to cater for a broad range of user needs. Current EV payment schemes and systems also need to be simplified to offer a much better user experience.
*This article is based on a feature originally published in the July 2022 edition of Parking Review Magazine.