Parkex 2023, Europe's largest dedicated parking exhibition, is less than one week away and with the highly-anticipated event fast approaching, the industry is abuzz with discussions surrounding various critical topics that are shaping the future of parking.
From the integration of smart technology to the impact of electric vehicles on physical car park infrastructure, several themes currently dominate the industry agenda; however, no subject has attracted more debate and conjecture than the future of cash and parking payment machines.
In a recent article for reputable industry publication Parking Review Magazine, author and industry commentator Mark Moran has further fuelled the parking payments discussion by revealing more parking payment machines than ever before are being removed on some high streets in favour of cashless options such as mobile phone apps.
In his article entitled 'Making the case for cash in a digital world', Moran sheds light on the challenges and concerns surrounding the transition towards cashless parking payment options; exploring what this means for the future of town centre economies and the oldest and most vulnerable in our society.
Towns turned into 'Parking Meter Deserts'
According to the May 2023 piece, Moran reveals that local authorities and operators are removing cash-enabled parking payment machines at an unprecedented rate, raising concerns that some cities and town centres could even be transformed into 'parking meter deserts'.
Amongst the reasons cited for scrapping the machines, local councils are blaming the cost of coin and note theft, vandalism, and ongoing maintenance, whilst other operators have lamented the phasing out of 3G services that connect pay and display machines with the back office.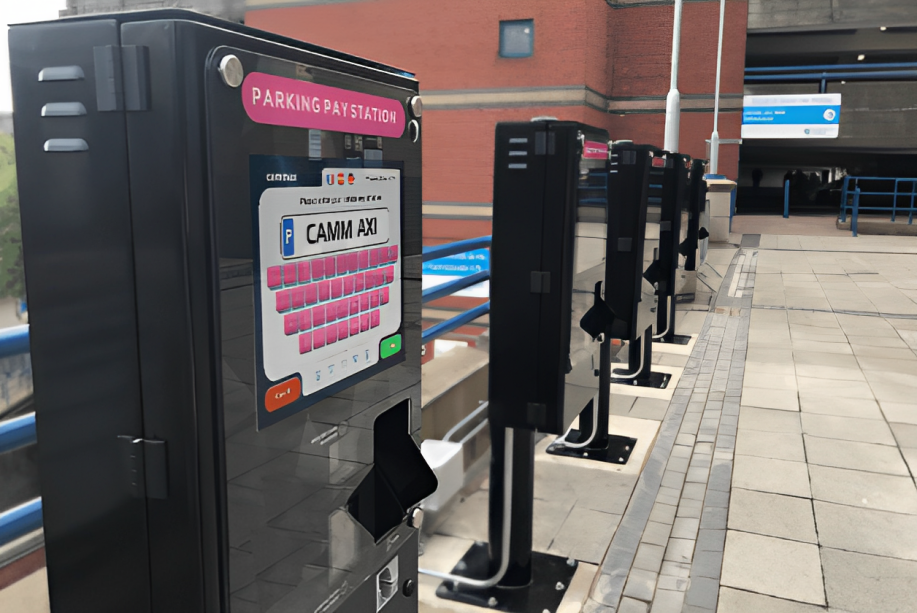 However, critics argue that this approach is short-sighted, a sentiment echoed by Andrew Goodacre, chief executive of the British Independent Retailers Association.  Goodacre fears the impact that scrapping cash-enabled parking payment machines will have on local businesses, whilst voicing his apprehension about alternative parking payment options such as parking apps.
He said: "Successful towns and high streets have accessible high streets, and this involves easy-to-use car parking (and payments). I am appalled that many councils are introducing car parking apps instead of meters because these apps are a barrier to many car drivers."
Moran further points out that any move to scrap or reduce the number of parking payment machines that accept cash will disproportionately impact the eldest and most vulnerable in our society.
The Parking Review Magazine article includes comments from Caroline Abrahams, charity director of Age UK.  Abrahams' issues a strong warning about the impact these measures will have on older people, stating that the end of pay and display parking would be 'disastrous' for anyone without a smartphone, including millions of older individuals.
National Headlines & Political Intervention
With a growing number of people adding their voice to the chorus of criticism, the debate surrounding scrapping cash-enabled parking payment machines in favour of a move towards parking apps has garnered national media attention, and even political intervention.
Moran notes that earlier in May The Times reported on Brighton & Hove City Council, who have declared that they will soon ditch all their parking payment kiosks, declaring that reconfiguring all the machines to 4G would be too costly.
Similarly, the Daily Mail claims more than two million drivers will soon suffer as many London boroughs announce plans to transition towards app-based parking. The Daily Mail questions what this will mean for the digitally excluded, those who don't own a smartphone.
The paper even pointed to its own commissioned poll which revealed that half of over 65s do not like using parking apps, which have been described as unreliable and confusing by many.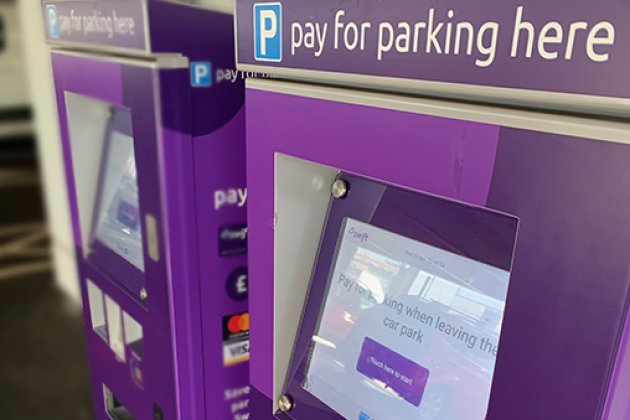 Prompted by these headlines and similar news stories, in April levelling up secretary Michael Gove sent a letter to every local authority in England, Moran describes. In the letter Gove stated that it would not be appropriate for parking to be "solely available for those who have access to a mobile phone".
Offering his thoughts on whether parking payment machines should continue to facilitate cash, the cabinet minister added: "Cash remains legal tender and it will continue to be used in our daily lives by people who favour its accessibility and ease. I am therefore concerned that local authorities should ensure that there are alternative provisions for parking payments available so that no part of society is digitally excluded. This is of course important for many areas in preserving the accessibility of our high streets and town centres for all the public."
In his article, Moran also notes that offering motorists the choice to pay for their parking with coins and notes is supported by other ministers and the influential, cross-party Housing and Communities Committee.
The Parking Review Magazine editorial includes quotes from levelling up minister Dehenna Davison and transport minister Richard Holden who jointly commented:
"It is the responsibility for all parking operators including local authorities, to design and operate parking systems which best meet the needs of all their customers."
Clive Betts MP, Labour chairman of the Levelling Up, Housing and Communities Committee also added: "It's important that all parking operators, including local councils, ensure the needs of all customers are met and that people can pay for their parking in a convenient way."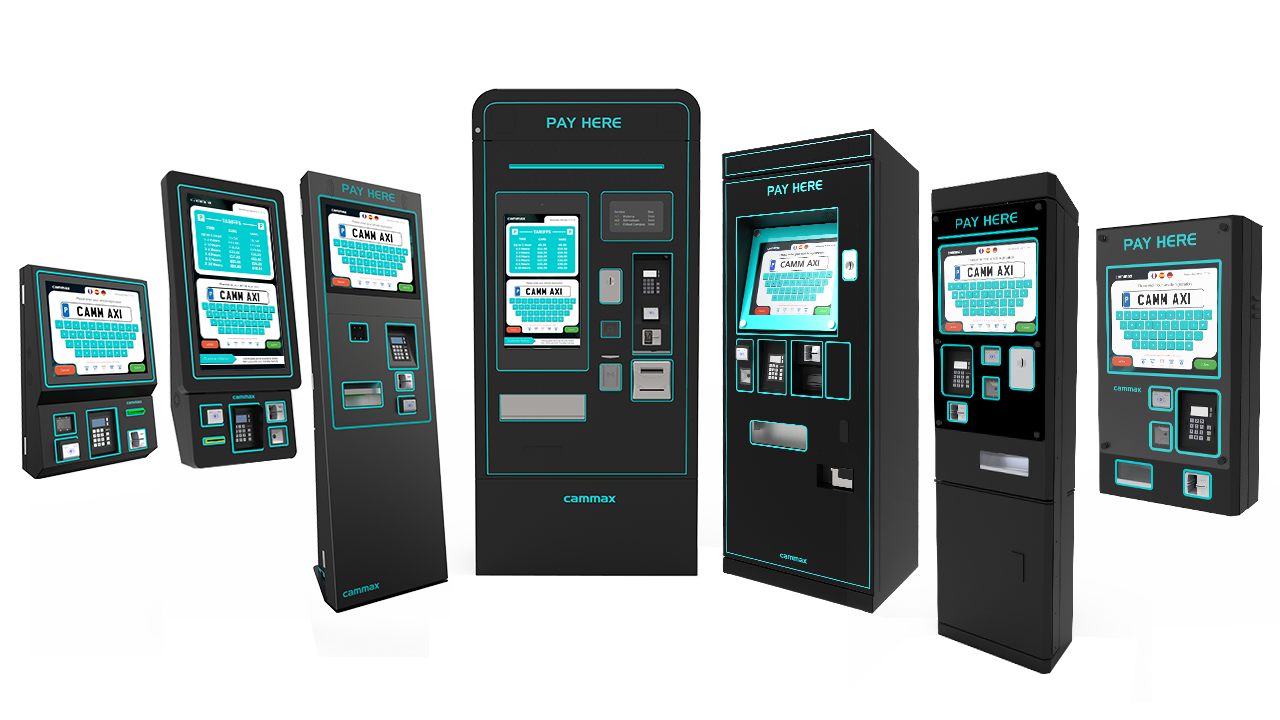 Striking a balance: The Parking Industry Prospective
In his article's conclusion, Moran discloses the opinion of the UK parking industry and reports on comments from The Local Government Association (LGA) who have labelled their parking digitalisation efforts as 'innovative' and a 'mark of progress'.
The article suggests that operators and local authorities choosing to embrace more innovative parking payment technologies isn't necessarily a negative because motorists in some cases may value the convenience afforded by alternative payments, such as card.
However, when choice is restricted, and if certain sections of society become excluded and alienated, therein lies the problem.
Summarising, Dave Smith, the BPA's head of communications and marketing, said: "The BPA advocates that parking operators offer a range of payment options, including cash".
He added: "Motorists should feel confident that they can pay for parking with either cash, card, or phone wherever they choose to park."
Join Cammax at Parkex This June
At Cammax we understand that parking operators need flexible, reliable, and innovative parking solutions as they seek to adapt to the evolving needs of the sector, and crucially their customers.
That's why we offer a comprehensive suite of parking systems that deliver exceptional value to operators, system providers and end user organisations alike.
Our cutting-edge products include parking payment machines that cater for both cash and cashless options and can be configured to your exact requirements.  Our in-house team have even developed a market-leading range of data-rich applications covering Pay on Exit, Pay on Entry, P&D, Hybrid parking & Transport Ticketing Systems as well as non-payment-based solutions.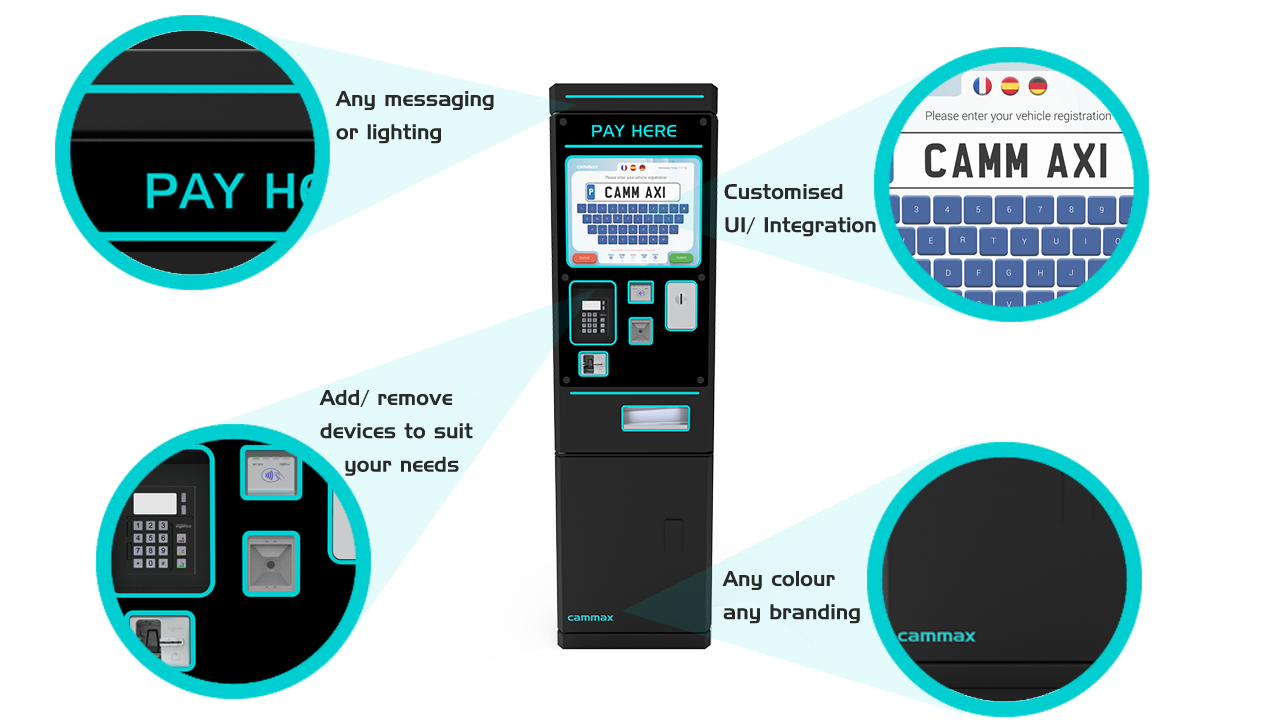 New for 2023, don't miss the chance to join us at Parkex where we will be showcasing our latest parking systems and products including the advanced and ultra-modern Cirrus Totem.
This hybrid pay station represents the pinnacle of parking payment technology, combing both cash and cashless payment options with a large full colour touchscreen interface that delivers a brilliant user experience. Easy to use and versatile, the Totem can be employed to cater for cashless deployments or card/coin-based parking facilities, as well as being able to transition between Pay on Entry, Pay on Exit, Pay & Display.
Parkex 2023 will take place between 6th-8th June at Birmingham's NEC. If you're heading to the expo, you can find the welcoming Cammax team over on Stand P238 where will be providing personalised demonstrations, discussing implementation strategies, and answering any parking-related questions you may have!
Stay tuned to our LinkedIn page for updates and footage from the exhibition and we will see you all soon!