The recent announcement by the Rail Delivery Group (RDG) regarding the closure of ticket offices at UK train stations has sparked considerable debate and concerns among critics.
The proposed closures, which would see many of the existing 1,007 ticket office shut down, have raised concerns about the impact this would have on vulnerable groups such as the elderly and disabled, many of whom may rely on ticket office staff for assistance. Additionally, critics argue that many of the existing rail Ticket Vending Machines (TVMs) are outdated and lack the necessary features to meet the diverse needs of modern passengers.
However, with research by the RDG revealing that an estimated 99% of all transactions made at ticket offices last year can be made at Ticket Vending Machines or online, could the rollout of smarter and more sophisticated Smart Rail Ticket Vending Machines present a viable solution to address these concerns and ensure a seamless ticketing experience for all passengers?
Critics' Concerns and Challenges
At the heart of many critics' concerns is that the closure of ticket offices could disproportionately affect certain demographics, particularly the elderly and disabled, who may require personalised assistance and guidance when purchasing tickets. The presence of ticket office staff has been a valuable resource for those who have difficulty navigating automated systems or require additional support, according to the Disabled Persons Transport Advisory Committee (DPTAC) who said the plans would put disabled people at a "significant disadvantage".
Those concerns were echoed by Sunday Times columnist Rod Liddle who claims the elderly would soon be "left behind". Last week The Guardian also published an article entitled 'No Country For Old People' which featured comments from a range of pensioners who insisted the RDG's plans would significantly impact their ability to travel by rail.
Furthermore, and putting aside ageism concerns, other critics assert that many of the existing Ticket Vending Machines in operation are outdated and unable to meet the evolving needs of passengers. Opponents to the RDG proposals point to the fact that some UK train stations often have older machines that lack intuitive user interfaces and flexible ticket purchase options. As a result, passengers may experience frustration and confusion when attempting to use them, particularly during peak travel periods.
Criticising existing TVMs at some stations, the former justice secretary Robert Buckland said: "Residents in Swindon had a taste of things to come yesterday, potentially, when the ticket office was closed and people were queueing out of the door to deal with the wholly inadequate machines that are at the station".
"Isn't the truth this: that if we are to proceed with this significant change then the technology that is available to customers has to be significantly better?". He added.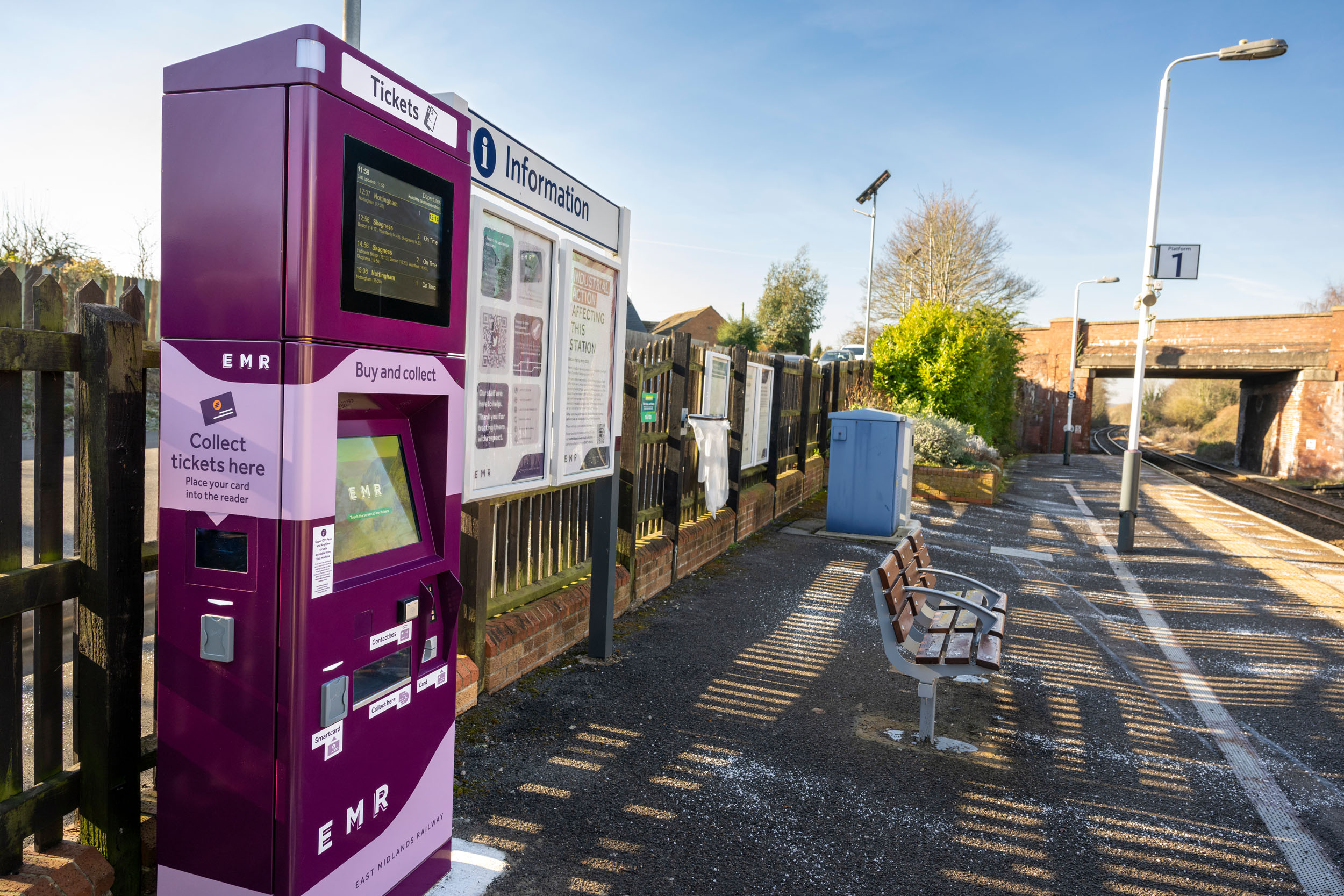 The Role of Smart Rail Ticket Vending Machines
Fortunately, newer generations of Smart Rail Ticket Vending Machines offer a range of features that seek to address the limitations of outdated systems.
These advanced machines incorporate cutting-edge technology, providing a user-friendly interface and offering a more intuitive ticket purchasing process. With clear and concise instructions, passengers can effortlessly navigate through ticket selection and many Smart Rail TVMs can be manufactured to facilitate multiple payment options including cash, contactless card, chip and pin, as well as mobile payments such as Apple Pay- speeding up the time it takes to board a train.
A long-standing complaint with rail ticket offices is that passengers aren't always issued with the cheapest ticket but with Smart Rail TVMs that issue is definitively addressed. Smart Rail TVMs incorporate sophisticated software which transforms the machine into a dynamic shop window whereby passengers can buy tickets up to 90 days out or take advantage of on-the-day advanced ticket pricing, meaning passengers now have more access to more affordable fares.
Smart Rail TVMs can also be fitted with additional features that transcend ticket purchasing and aim to greatly improve the passenger experience.  Many of the newer and more modern Rail TVMs are fitted with real-time information (RTI) screens. These screens display live updates on train schedules, delays, and cancellations, allowing passengers to make informed decisions about their travel plans. This feature ensures that travellers are well-informed and can adjust their journeys accordingly and Smart Rail TVMs fitted with RTI screens have proved to be invaluable at smaller regional stations where ticket offices, or staff, are not available.
Smart Rail Ticket Vending Machines can also address the concerns raised by critics regarding the elderly and disabled. These machines can be equipped with accessibility features such as larger buttons, tactile indicators, and audio instructions, ensuring that all passengers can easily operate the technology. Furthermore, if additional assistance is required, station staff can be stationed nearby to provide assistance and guidance, and it has been recommended that the Train Operating Companies redeploy ticket office staff to offer this very support.
Ensuring a Smooth Transition
While the closure of ticket offices at UK train stations has raised legitimate concerns about the potential impact on vulnerable passengers, Smart Rail Ticket Vending Machines offer a promising solution. The introduction of newer, smarter, and more sophisticated machines can alleviate these concerns by providing a seamless and user-friendly ticketing experience. With features such as real-time information screens, flexible ticket purchase software, and accessibility options, Smart Rail TVMs cater to the diverse needs of passengers, including the elderly and disabled.
The emphasis is now on the Train Operating Companies to embrace this new technology as soon as possible. By doing so the UK rail industry can strike a balance between efficiency and customer service, ensuring a smooth transition from traditional ticket offices to modern ticketing solutions.