The UK is a nation of transport lovers with millions of us taking journeys on planes, trains and cars each day. However, when problems occur it can be stressful for both passengers and businesses who have to deal with unhappy customers and increased costs.
In recent years kiosk solutions have helped to transform the way we travel: from how we buy tickets to how we check in at Airports. As more and more organisations in the transport sector begin to digitalise their processes and realise the potential of kiosks, we've been inspired to look at a couple of ways we have helped businesses in the public and private sector make travel easier: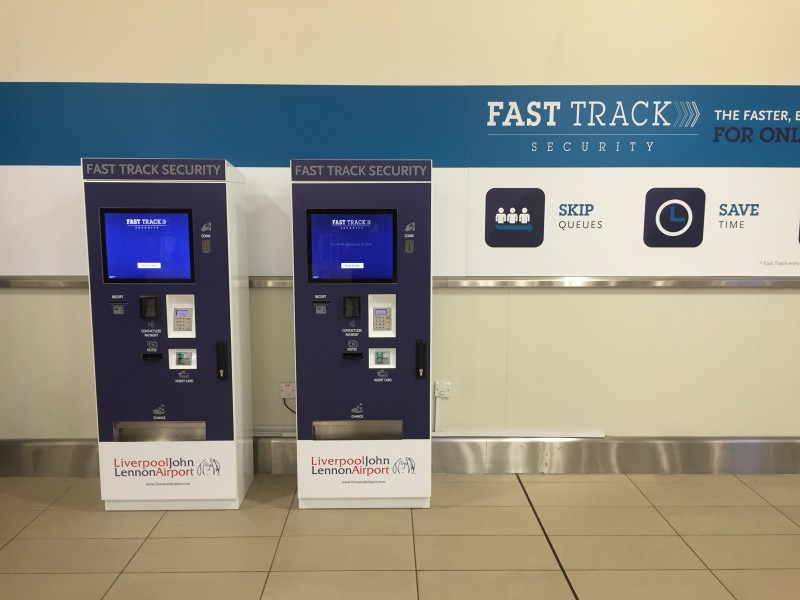 John Lennon Airport
Liverpool John Lennon is just one of many airports benefitting from Cammax's Airport Security Fast Track kiosk. The kiosks were placed in a bid to entice passengers to upgrade to fast track on the day of their flight. The Airport Security Fast Track Payment Kiosk uses the latest unique software and has proved hugely successful in busy and congested areas at airports.
The kiosks are fitted with contactless, chip and pin, cash and smart card readers to accept the majority of popular payment methods and can print both receipts and point of entry tickets, making it simple for passengers.
These Airport Security Fast Track Kiosks have helped to cut customer queue times by providing the option to purchase fast track tickets on the day of departure, also providing additional revenue for the airport, which can then be reinvested.
City of York Council
Cammax was tasked by City of York Council  to make navigating the city easier and the solution was to roll out 11 Smart Outdoor Card Dispensing Kiosks for all six Park and Ride sites throughout the city.
This project included the main Park & Ride sites such as Grimston Bar, Monks Cross and McArthur Glen Designer Outlet Park and Ride. Cammax and City of York Council worked together closely to design a top of the range application with a unique interface, one that was specific to the council and one that would make the customer experience for Park and Ride users as simple as can be.
As well as the kiosks, the council also purchased the Smart Retail Point, a desktop POS management application that enables the PTE or Third Party agent to sell and manage cards via a PC or single Epos unit.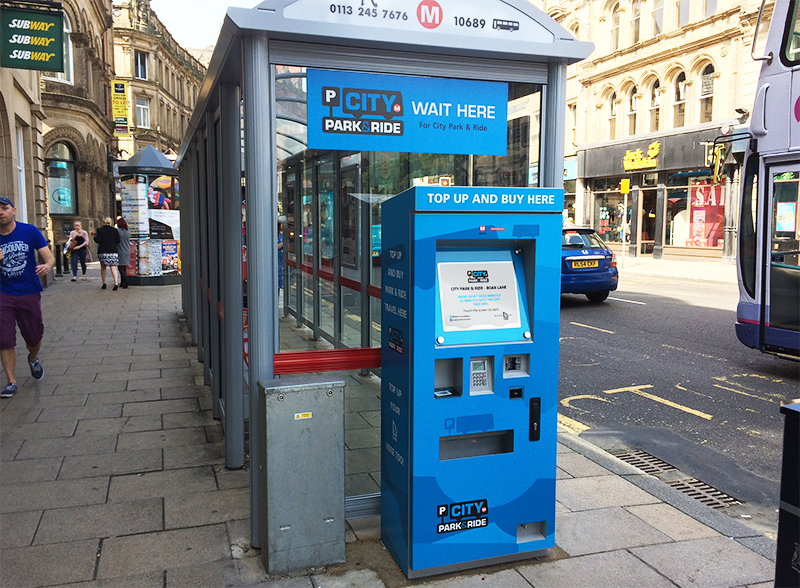 Temple Green Park and Ride
As the Elland Road Park & Ride project proved to be a huge hit, Cammax once again teamed up with West Yorkshire Council to roll out further ITSO SMART Ticketing kiosks at a Park & Ride site in Temple Green, Leeds. In summer 2013 Cammax was awarded the contract to supply the West Yorkshire Passenger Transport Executive with smart ticketing kiosks, a contract awarded under a framework agreement which serves some ten transport authorities.
Following an extensive design and planning process, the kiosks were successful installed at the Temple Green Park and Ride with the machines ready to use from June 2017.
Now that the kiosks have been successfully deployed, the new Smart ticketing system will provide commuters in Leeds with a host of benefits. This includes, a simple to use interface, a strong outdoor kiosk, secondary screen information, receipt and ticket printing. Customers will also be able to top up their ITSO cards and pay for travel via credit or debit card.