Amid the global Coronavirus pandemic, where hygiene and safety are firmly at the forefront of customer's minds, the appeal and benefits of digital payment transactions are obvious, and the merits of facilitating options such as contactless or mobile payments have been heavily publicised.
However, for businesses in all sectors there's a delicate balance to be struck between prioritising hygiene without directly or indirectly discriminating against those who prefer, or need, to pay for goods and services through traditional methods like cash- which new research suggests now poses a limited threat.
During the early days of the COVID-19 outbreak earlier this year, rumours and misinformation surrounding cash and its ability to transmit the virus were rife, causing unnecessary alarm and confusion, particularly amongst older brackets of the UK population and those unaccustomed to mobile or contactless payment transactions.
When lockdown measures were initially announced, it was commonplace to find signs reading 'contactless payments only', which also caused huge concern for "The unbanked"; roughly 1.3 million people in the UK without a current account or an alternative e-money account.
Dispelling rumours
Over recent months, rumour and speculation regarding the risk posed from cash has since been dispelled with the World Health Organisation (WHO) declaring that there is no scientific evidence to substantiate claims that COVID-19 can be transmitted through coins or notes.

In fact, although some retailers, and payment providers with their own motives, strongly advocate the use of digital and contactless payments, their widespread usage should be heeded with a note of caution given that handling cards, mobile phones and touching keypads can be a haven for germs if appropriate cleaning measures aren't taken.
Enabling safe cash transactions
When lockdown measures were first introduced in the UK, almost inevitably panic buying ensued and retail outlets in particular saw a huge surge in customer demand. However, in some instances many of these businesses were not equipped with the technology to facilitate mobile or contactless payments, leaving many customers stranded and emphasising the pertinent need to enable safe cash transactions.
Fortunately, owing to the work of manufacturers and technology innovators like Cammax in the kiosk industry, there is now an efficient way for businesses to facilitate safe cash payments, through cost-efficient payment kiosk solutions.
In recent years, industries spanning parking, healthcare, transport and retail have all turned to payment kiosks and systems, which can be designed to accept and dispense cash- enabling customers to pay for a range of products and services in a quick, safe and efficient way.
For example, payment kiosks can be manufactured to enable customers to manually insert notes and coins directly into a machine, and the kiosk machine can be programmed to automatically dispense change. This feature helps to significantly reduce queues in busy locations, which in turn helps to make maintaining social distancing easier, which protects both customers and staff.
Payment kiosk machines and systems also eliminate the need for staff to handle and count cash, making the cash management process far more efficient whilst also providing businesses with a far more efficient way to empty and refill their cash management terminals. Sophisticated software integrated into the kiosk machine can even issue an alert when a machine needs emptying/refilling, removing the need to conduct manual monitoring or rely on outdated technology, which can be extremely time consuming and a waste of resources.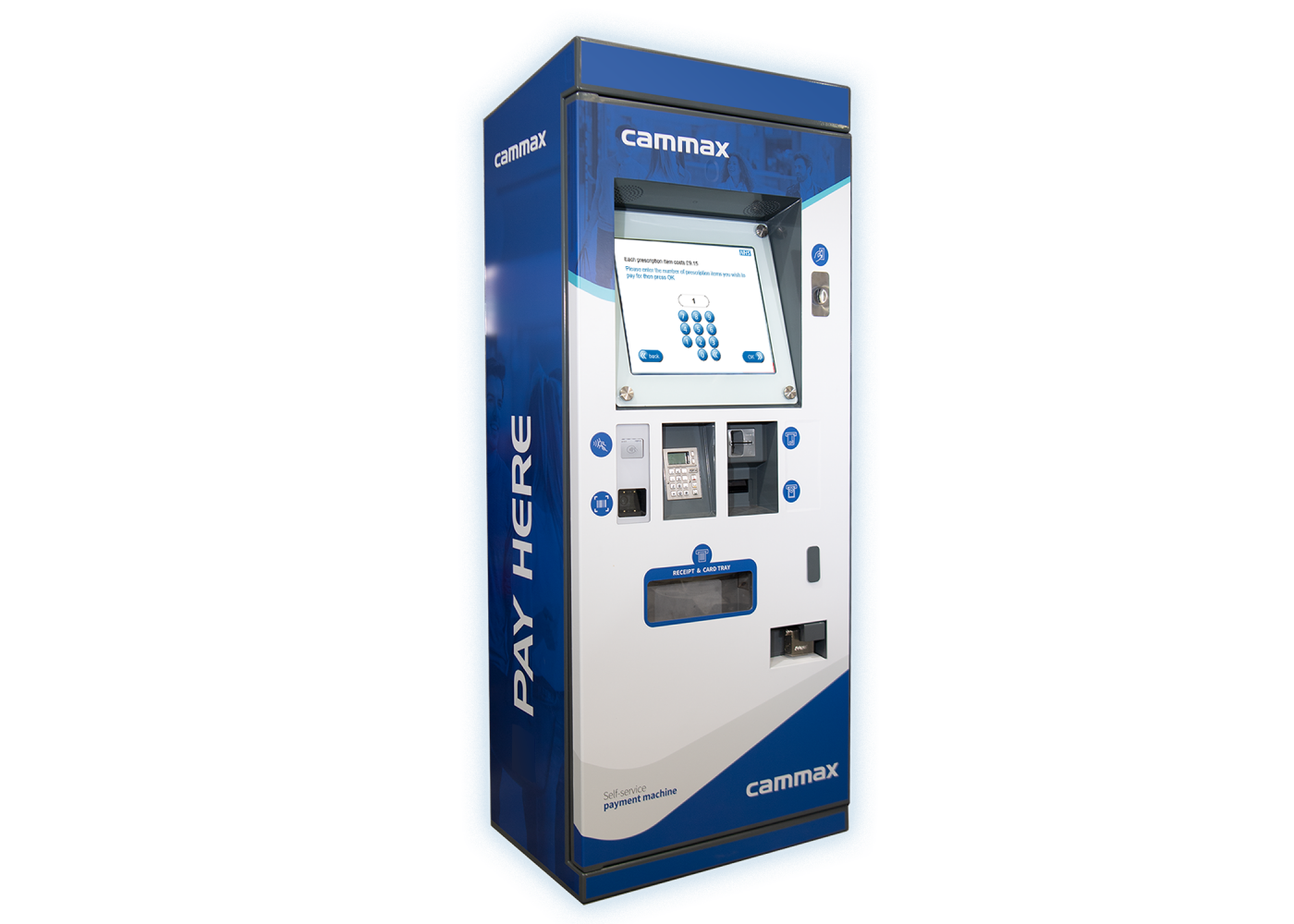 In an age where improving customer satisfaction is an important objective for many organisations, particularly in these unprecedented times, payment machines and solutions help to significantly improve the overall customer experience. If customers can rest safe in the knowledge that they will be able to buy goods and services with a minimum amount of fuss, and in good time, brand/organisational loyalty can be increased.
The deployment of payment kiosks, which can be adapted to accept and dispense change, is suited to a wide range of scenarios and settings, helping customers pay everything from housing bills at a local council building and even essential items such as prescriptions in pharmacies or hospital settings.
Post COVID-19 & Beyond
Although the need to facilitate cash transactions is important in times of crisis, as we move into the post-COVID world businesses should also weigh up the other reasons why cash is still widely valued.
For many customers, choosing to pay using cash centres on notions of convenience and trust, which are decisive factors many people value when opting to use cash as opposed to digital payment methods.
Cash is trusted, readily available and reliable; the fact that physical money does not leave a digital trace is also an attractive proposition for some consumers, particularly in a world where the proliferation of data collection and sharing is widespread.
Security is also a major concern for some consumers, but cash helps protect the confidentiality of users, eliminating the risks posed by cybercrime and fraud.
Most importantly, however, cash has no barriers.
Post COVID-19 and beyond it is essential for organisations to always promote inclusivity through payment choice, which can be achieved safely, quickly and efficiently through cash payment kiosk solutions.