As the world steadily embraces the 'Do It Yourself', self- service approach that is prevalent in many facets of day to day life, progressively more and more businesses are introducing kiosks to their models. This global shift to self- service has changed so much it is difficult to keep up but here's a few examples of how kiosks are revolutionising businesses in certain sectors:
Finance
One of the most popular sector for kiosks; financial services first introduced kiosks as ATMs for cash withdrawals and other limited account functions and, according to research, there will be in excess of 2.5 million ATMs around the world as of next year. As the kiosk technology develops, kiosks are now being used for more financial services than ever before: self- service deposit kiosks, drive in ATMs and account service kiosks are just the beginning for the finance industry.
Check-In
These kiosks have become such a convenient part of life that you may not even realise how often you use a check-in kiosk on a daily basis. Flights, doctors appointments, hotel rooms and various other check-in functions are now carried out by check-in kiosks in more and more places – could this signal the end of the office receptionist?
Supermarkets
The concept of 24 hour supermarkets was once considered a fantasy due to the need for staffing the establishments and the enormous increases in staff wages this would've caused. Thanks to self- service check out kiosks; not only are 24 hour supermarkets commonplace but many customers now prefer to use self-service machines to process their groceries. Reduced wait times and simple-to-follow systems have allowed supermarkets all over the world to cater for today's fast-paced environment.
Ticketing
The traditional box office is best associated with a staff member steadily working their way through a long queue of patiently waiting cinema/theatre goers but the process has been revamped courtesy of kiosks. Self- service ticketing systems allow customers to search through the event calendar for the venue; select their chosen event and book their tickets. They can even pay for the tickets at the time or reserve them for collection on the day – all at the same terminal.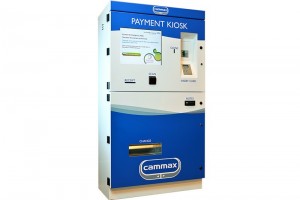 Employment
Job centres have had application kiosks for some time now but initially they were used for jobhunters to print out details of vacancies for applications at a later time. Now, the kiosks can be used to apply for a vacancy at the same time as searching – this has streamlined the jobhunting process for thousands and directly contributed to the steadily decreasing unemployment rate in this country.
Vending
Vending machines are nothing new; we have been purchasing food and drinks from machines for the better part of thirty years but kiosk technology now allows us to use vending machines for more products that ever before. From dispensing medical testing kits, to high-end tech products, kiosks enable customers to be purchase everything including smartphone chargers and even smartphones themselves.
Fast Food
Pioneering kiosks have now been introduced to fast food restaurants to increase efficiency in the ordering process. Customers simply select their chosen meal from the screens; pay using the inbuilt system and await their order number to be called. This has added a great deal of flexibility for customers who may have special requests or dietary requirements as they can highlight their needs from the screen without having to explain to staff members.
It is clear that kiosks are becoming vital to many business's successes thanks to reducing wage costs, improving efficiency and offering progressively more value to lots of different sectors as time goes by.