Over the past few decades many businesses across the UK have taken great strides towards embracing environmentally friendly practices but with Carbon Footprints, waste and pollution all continuing to rise it's no secret that more needs to be done.
As we endeavour for a more eco-friendly and sustainable society in this piece we explore the role kiosks can have in helping your business go green.
 Low Consumption Hardware & Intelligent Software
You might imagine that a machine that uses less energy would perform to a lesser standard but technology has evolved at such a rate that the performance standards we have become accustomed to can still be achieved via low energy consuming hardware- and that's what you'll find in our kiosks.
Here at Cammax intelligent software has also played a big part in reducing the energy consumption of our interactive kiosks. Our machines can be programmed to switch to standby mode after a period of inactivity which significantly reduces the demand for energy and similarly, if a kiosk is not being used (after business operating hours, for example) it can be shut down and then set to automatically reboot at a certain time, ensuring low-power consumption that optimizes long-term kiosk performance and efficiency.
Eco Friendly Process
According to European Law kiosk manufacturers and buyers have a responsibility to adhere to environmentally friendly- processes and Cammax are happy to oblige. Every part of an interactive kiosk can be reclaimed, recycled and re-used: preventing any waste from being generated throughout the machine's functional lifespan.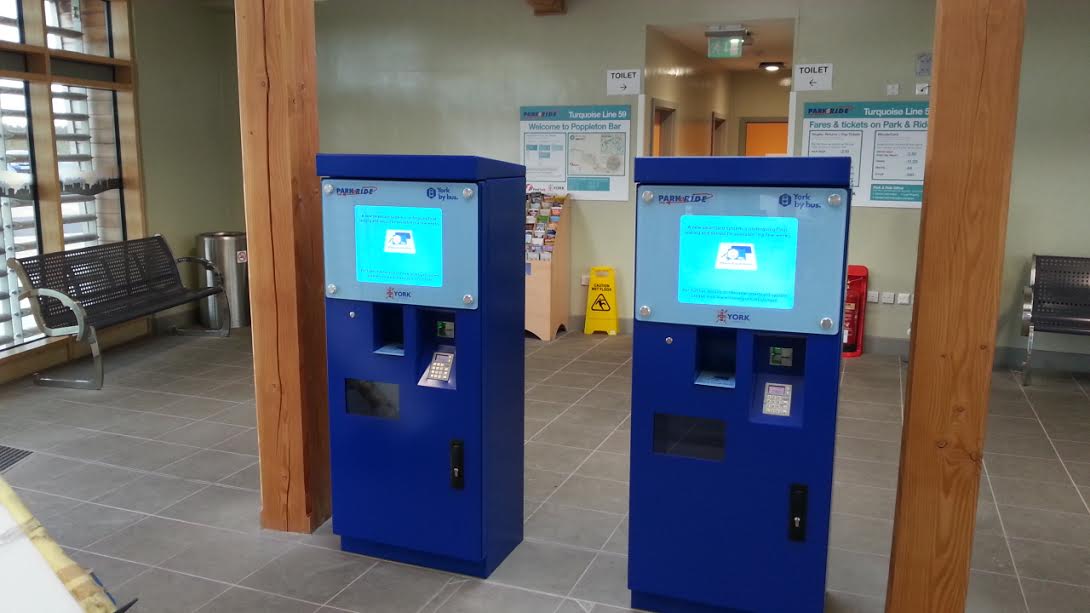 Self-Service Initiatives
Self-service technology is omnipresent and customers have grown so accustomed to using this tech that it now forms part of everyday life. From self-service checkouts in supermarkets to SMART ticketing kiosks – people do more for themselves than ever before and this approach is helping to cut waste.
Kiosks have been manufactured to encourage people to recycle mobile phones, plastic and glass and generally customers respond well and interact with them regularly. Some kiosks even reward customer for their efforts too; in Continental Europe there are several kiosk-based initiatives that offer customers a free beverage or other item for recycling bottles – who could say no?
Additionally, tablet kiosks have helped many businesses cut their carbon footprints and save thousands by eliminating the need for paper surveys for example.
Kiosks of the Future
As technology continues to develop, kiosks of the future will also be enhanced to help in the battle against energy waste.