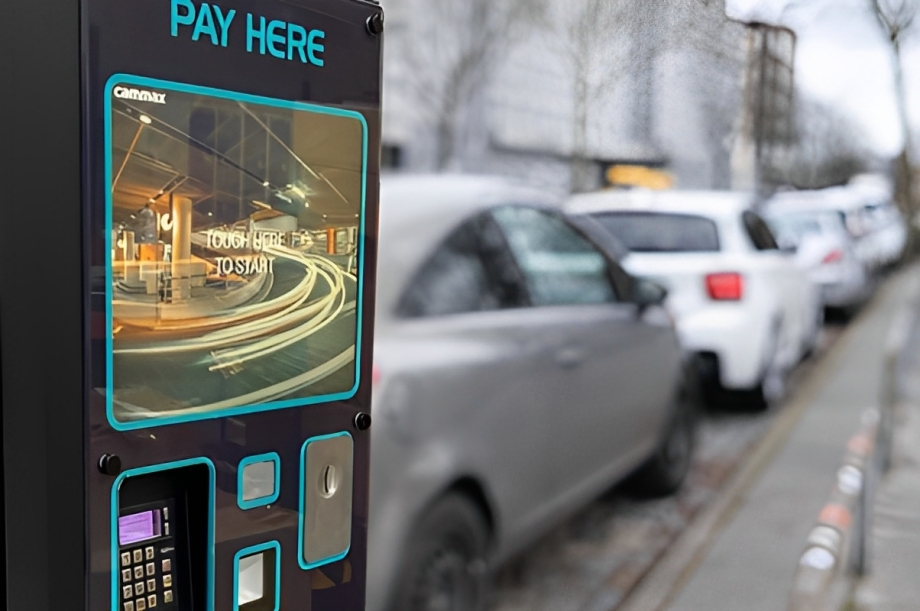 Fears are growing that drivers who choose to pay for their parking with cash are being 'discriminated' against following a controversial move made by one London Council.
Sutton Council in South London this summer increased its car parking prices for people using machines to pay with coins or notes. However, the cost for drivers who use an app or pay by phone was kept the same.
As of June, the cost of parking at Sutton Council-owned car parks for one-hour costs £3 if paid for at a machine, but just £2 via the RingGo app or phone service.
Drivers Being 'Unfairly Penalised'
The move by Sutton Council, which is run by the Liberal Democrats, has attracted staunch criticism from a wide range of leading automotive industry bodies and central government figures.
Earlier this month, the Department for Levelling Up, Housing and Communities urged the Council to reconsider the change, citing concerns about the impact the move would have on the vulnerable.
A statement read: "This practice unfairly penalises those who choose to pay at parking machines, and we ask that Sutton Council reconsiders their policy."
"Councils have a duty to ensure that they do not discriminate in their decision making against older people or those with vulnerabilities." The statement added.
Further, MP Greg Smith, who is a member of the Transport Select Committee, echoed those concerns and expressed his worry about the impact this would have on the so-called 'tech unsavvy', and those who don't own a smartphone.
He said: "Councils should not seek to rip off those who still want to use a pay and display machine. Whilst the vast majority of us now use parking apps, there are many who can't or don't want to."
RAC Labels Move 'Discriminatory'
In response to the growing furore, Sutton Council stated that the decision was made in light of the rising of cost of maintaining parking machines.
Barry Lewis, Sutton Council's Chair of the Environment and Sustainable Transport Committee, said: "In order to keep our prices low, we are encouraging all our residents and visitors to go cashless when paying for parking, with the incentive being a discounted rate."
"Maintaining the cash machines and collecting the money from our car parks has become more expensive. The charge for paying for parking by cash has increased to cover these costs." He commented.
Mr Lewis added: "We understand concerns about people who don't have a smartphone, but you can also pay using a dedicated phone line. This means that those who do not have a smartphone are not excluded from benefiting from the discounted rate."
"Unlike other councils who have completely removed the option for people to pay by cash, residents and visitors to Sutton still have the option to pay by cash at our parking machines." He concluded.
However, that reasoning did little to convince or allay the concerns of auto services giants RAC who labelled the Council's approach as 'discriminatory'.
RAC spokesman Rod Dennis said: "To make the cheapest parking available only to those that use apps is nothing short of discriminatory."
"While there's no denying that parking apps can make drivers' lives easier, as everyone with a mobile phone knows the technology is far from infallible – if the signal fails or isn't strong enough, this leaves drivers who have made every effort to pay to park in an impossible position."
"It can't be right that those who find themselves in this situation, or who struggle with technology in the first place, end up having to pay more just to park their cars."
He continued: "We fear this kind of promotional pricing for parking in the borough could be a precursor to the council removing machines for good, something which other local authorities have already started doing."
"This would see drivers forced to use apps to pay to park whether they like it or not, something which our research clearly shows a majority of drivers of all ages are against."
The Pain of Parking: Study Reveals Growing Driver Frustrations
This latest controversy comes amidst a backdrop of growing frustration about parking payments in the UK.
Just last week a study by Škoda UK revealed how stressful paying for parking is for drivers, with 40% finding it as anxiety-inducing as being late for work.
With so many different parking payment methods used across the UK – from ticket machines to apps – 20% of drivers compared it to having an argument, 16% said it was stressful as opening a bill and 9% even claimed it is as bad as going to the dentist.
The survey also revealed that nearly half (47%) of motorists have given up paying for parking altogether because the process was too difficult, while 18% have said they'd spent more than 10 minutes trying to pay for a space. In addition, one third (33%) indicated they have failed to pay for parking at least once, and later received a fine as a result.
Despite the insistence by some Council's like Sutton that apps and pay-by-phone are viable and popular alternatives to cash, the Škoda UK study revealed that both of those payment methods are the British public's least preferred.
According to the research, UK drivers' least favourite payment method is an automated phone call (38%), followed by a parking app (26%).
Verdict
As local authority budgets are squeezed and parking payment methods continue to evolve, the debate over convenience, inclusivity, and fairness rages on. The Sutton Council case serves as a microcosm of the broader discussion surrounding the intersection of technology and accessibility. While digital convenience offers benefits, ensuring equitable access for all drivers remains a priority that local authorities and parking operators cannot afford to overlook.