Whilst very few of us saw the Covid 19 Pandemic coming, even fewer of us would have predicted the impact it has had on our society and on our day to day lives, with many of the things we took for granted significantly reduced or denied to us altogether. As we follow the guidance available to us and try to navigate our way through the other side, it is understandable that people are re-evaluating all aspects of their social and working practises, many of which can involve a self service terminal; whether it be filling up the car with petrol, drawing cash from an ATM or paying for parking.
As self service systems have been increasingly deployed to deliver cost effective, quick and reliable services across multiple industries, they have become a corner stone of many businesses. This can be highlighted by the Pandemic itself whereby some transport operators were only able to get tickets in the hands of their key workers through the self service channel, with all other retailing channels being forced to shut down. Although self service terminals are critical to many of our businesses, there is more focus at present as to the hygiene surrounding their use and whether it is safe to do so with the potential risk posed by the virus.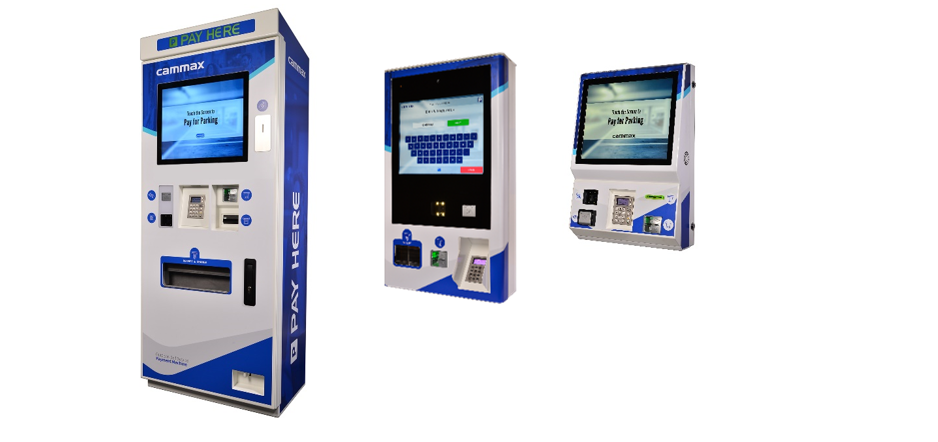 The health and hygiene recommendations for self service terminals have always included regular cleaning, but this has been brought into sharp focus over the past few months and it is now more important than ever that frequent cleaning schedules are adhered to. Cammax has always advocated for regular cleaning of self service terminals, providing dedicated cleaning visits for many of our partners.
As an added precaution, our service engineers are now equipped with the relevant PPE and suitable cleaning products that allow them to conduct machine cleaning tasks after every service visit with the intention of reducing the risk of bacteria build up on surfaces whilst protecting themselves and members of the public.
Since lockdown commenced in March, we have been involved in many innovative conversations with industry experts regarding steps that can be taken to make self service as safe as possible. Whilst much of this has focused on more frequent and rigorous cleaning programmes, there have also been some excellent ideas such as introducing bacteria resistant coatings, varied interface designs, increased messaging, cleaning alert modules and many more. We are currently exploring all of these options with our partners and are happy to explore other clever improvements that will help us to continue offering our partners the safest systems possible, so that their customers can have full confidence that the service offering is doing everything to reduce potential risks.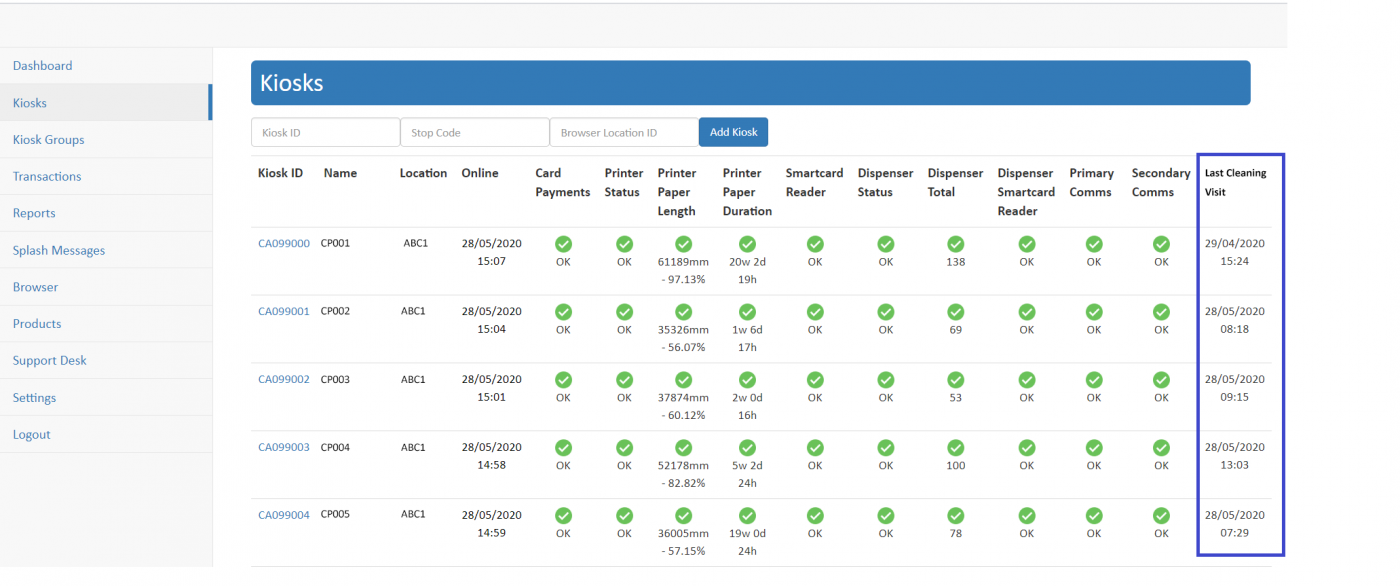 Cammax is in a fortunate position that as an early adopter of edge to edge touchscreen technology, which is being widely recommended as the go to style during this period, all of our products already have screens which can be used by a gloved hand and they offer a fantastic user experience with bright, full colour, intuitive interfaces. The edge to edge touch screen system in our products also saves us from some of the cleaning headaches that suppliers of traditional button operated machines face, as the nooks and crevices around buttons present a haven for bacteria to gather. Despite already benefiting from edge to edge screen technology, we are also investing in innovative hand sanitizer stations that combine digital advertising and critical messaging with health and hygiene so that our partners can benefit from providing additional hygiene systems for service users.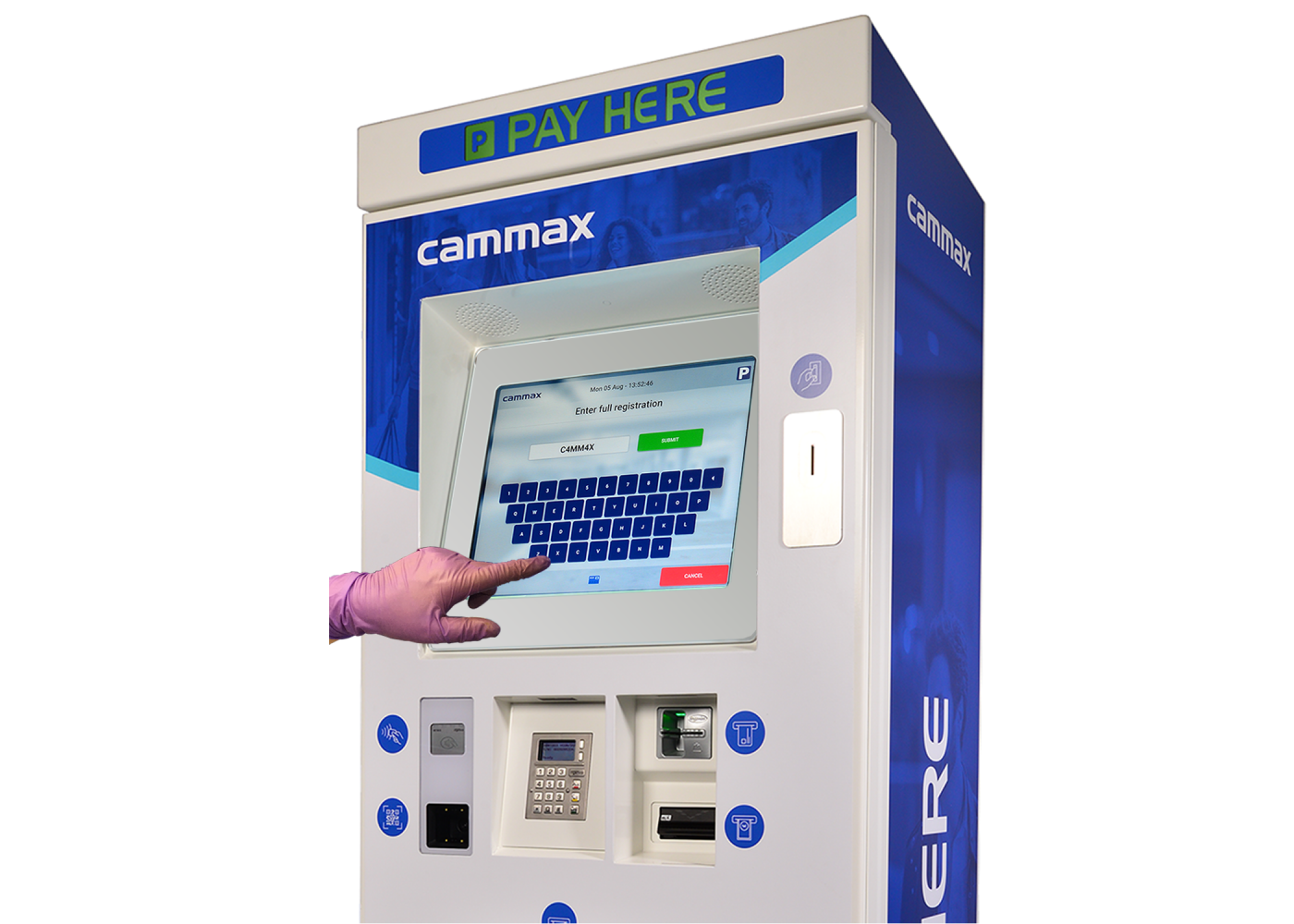 Unfortunately, we don't have a crystal ball that allows us to know what our day to day lives will look like as lockdown eases and we try to return to some sense of normality. However, Cammax is committed to working closely with our partners to explore all options. When it comes to providing a safe and reliable self service offering, end user customer health is firmly at the forefront of everyone's thoughts and with kiosks offering the perfect service delivery model to maintain social distancing, it is vital that we maintain our flexibility and adapt with our clients for the benefit of everyone.
To find out more about our systems and solutions please click here and feel free to contact a member of the Cammax team today. For more information about kiosk cleaning best practices, please follow this link.