The past few years has seen the successful introduction of self-service payment facilities into various industries and services with overall high satisfaction of the service they provide. They offer customers' a convenient way of making payment for their goods and services; queues for self-service are often shorter and the transaction itself is free from human errors such as miscommunication.
Self-service payment facilities are typically found in supermarkets, however kiosks have been implemented in various local council offices and shops around the country which enable individuals to pay for council related services swiftly and without the need to wait in long phone queues or navigate around complicated websites. These new council kiosks give the ability to pay for council services including tax, parking fines and permits, licenses, business rates and more at your fingertips; all that you need is a reference number (supplied by the council) and either cash or valid debit or credit card.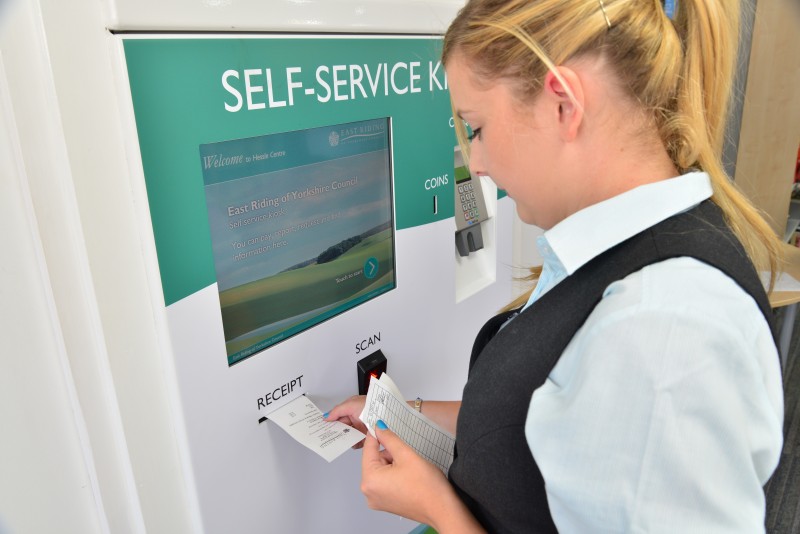 Implementing these self-serve kiosks for the collection of council payments is beneficial to both councils and individuals making payments. The implementation of these kiosks has already seen up to a huge 30% decrease in queue times and cut down inconveniences to customers attempting to make payments. It has also been hugely beneficial to local councils; not only has the collections rates and amount of money collected increased but they have helped to lower administration and staff costs. Payments done via these kiosks are processed and credited extremely quickly, reducing issues with late payments, and they have reduced the need for staff to handle cash transactions thereby increasing the payment process level of security.
As well as local councils, there has been an increase in self-service kiosks being implemented into a number of A&E departments around the UK. These give patients the ability to pay for prescriptions or any medical equipment without the help of staff needed. It is helpful for patients as they can purchase prescription out of hours or at their own convenience, and it also allows staff crucial extra time to work on more urgent issues such as providing medical attention or patient care. These benefits are also noticeable in councils who use self-service kiosks; staff are able to focus on other queries or essential admin rather than needing to focus on queues or payment queries.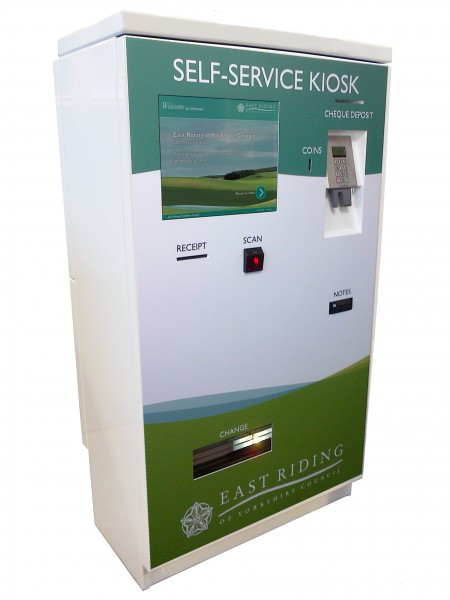 Many people worry that new technology or devices will be difficult to use or understand and this fear is often seen in customers who have not used touchscreen kiosks previously. Fortunately, Cammax council payment kiosks are incredibly easy to use; so much so a massive 94% of those who have used them have stated that they are very simple and easy to use and would use them again in the future. This is because the software used on Cammax machines has been purposefully created for universal use and simplified to ensure even those with limited experience or knowledge of technology has the ability to make payments swiftly and effortlessly.
Self-service facilities have been around now across many sectors and it is not uncommon to find a self-serve kiosk at an airport, train station, doctors or supermarket. They have changed how we deal with transactions and payments so it is an exciting time to see local councils time and cost saving benefits of the introduction of self-service kiosks.