At a time when the NHS is struggling to keep patient care afloat and the threat of cuts is imminent, a crucial piece of technology has been developed which enables hospitals to generate and recoup a large chunk of their lost revenue.
Prescription payment kiosks enable patients to pay for prescriptions during out of hour periods in A&E departments where beforehand this may not have been possible due to a lack of payment facilities.
Electronic payment kiosks were first implemented in 2013 to just a handful of A&E departments across the country. They enabled patients to pay for both their prescriptions and any hospital equipment needed with their debit or credit cards. Once the prescription has been paid for, the patient will receive two receipts. One receipt is to be kept by the patient; the other handed over to hospital staff in order for the prescription to be processed and the correct medication or equipment processed.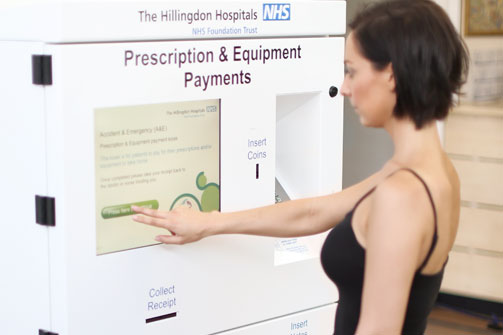 So what is the necessity to bring these electronic machines into hospitals?
Prior to having these kiosks in place, prescriptions have often have been given to paying patients free of charge if requested out of hours when hospitals did not have a functioning payment facility. By installing these kiosks, hospitals can provide access to payment around the clock, ensuring prescriptions are paid when necessary and freeing up valuable time for NHS staff.
It is estimated that even a kiosk which only processes a small number of transactions a day will help a hospital to generate around £75,000 in what would previously be lost revenue.
Electronic kiosks are a convenient new addition to the A&E department and will help to speed up processing times, giving patients the opportunity to sort out their own payments quickly and effectively. They also ensure that staff have more time for patient care as they no longer need to be in charge of handling prescriptions.
Similar self-payment facilities have been running in other services and industries just as successfully for years now. Many of us already regularly take advantage of paying for our own shopping using a self-checkout, buying train tickets from an electronic kiosk at the station or even checking in to our hotels and receiving the keys directly from the machine.
Having the kiosks implements in hospitals is both a convenient addition for patients themselves, but it helps hospital staff to focus on more crucial aspects of their job while still having a secure platform for visitors and patients to purchase sensitive items. The kiosk helps to streamline processes and reduce patient waiting time, making the A&E experience run much more smoothly. It's a good example of an NHS-based innovation that will actually go a long way in helping to improve both a patient hospital experience as well as easing the burden for staff members.
As with many new technological advances there are always people who will feel a little intimidated at the prospect of learning how to use a new facility such as this. However, the great benefit of the Cammax kiosk is that it runs particularly simple-to-use software which can be very easily used by literally anyone, making it extremely accessible to all patients, despite initial fears.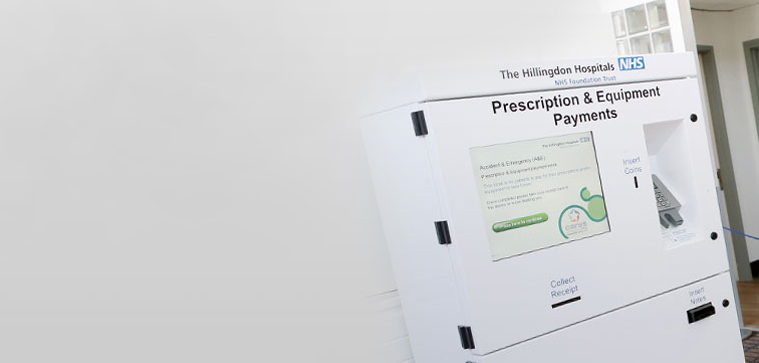 The idea and concept behind the Cammax kiosk is not just limited to the A&E department. There are many other NHS and healthcare departments and facilities that frequently take payment for other services, such as ultrasounds or other maternity scans, where a similar kiosk could be implemented for exactly the same reasons. Then staff can be left to concentrate on the other important aspects of their job rather than having to deal with payment requests, transactions and other related paperwork involved in collecting payments from patients and not having to deal with long impatient queues of people.