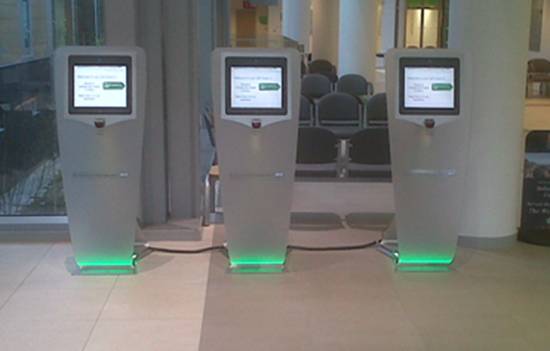 Automated technology is revolutionising the service industry, and hotels are the latest sector to incorporate self-service facilities in order to improve customer experience and efficiency.
There are several ways which hotels can incorporate the use of automated processes. The most obvious way is the introduction of self-service kiosks which enable customers to check in and out during their stay. These kiosks are usually situated in the lobby and allow guests to access their room key using their reservation number or name. There is also usually the option to check in using the credit or debit card the reservation was made on.
Some hotels are attempting to create an entirely human-free experience through the use of multiple integrated automated systems. Comfort Xpress Hotel in Oslo, Norway is one hotel which has made this move. Customers can check in using their reference details via a mobile app; this allows them to use their phone as their key card through a mobile key system. Hotel and in-room services are accessible through the app and through a web interface, so guests can make bookings for leisure and food facilities without needing to speak to members of staff. Bookings are then updated on the key card, allowing guests to enter the facilities they have chosen.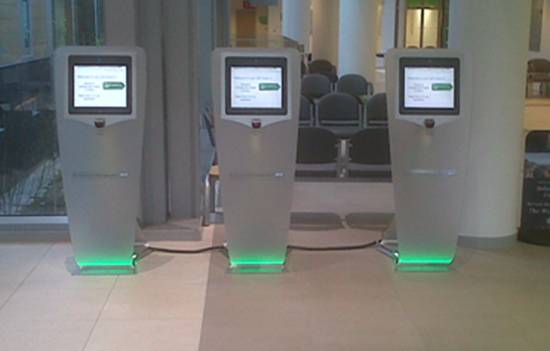 Another hotel making the step towards complete automation is Hotel Calma Blance in Cadaques, Spain. Guests are given iButtons, electronic keys, which controls access to their room. iButtons are configured with Miniservers, so guests can personalise climate control, light and window screens at the beginning of their stay which will then be carried through whenever they enter their room. Staff also have iButtons to enter rooms for cleaning, however theirs has limited access to that they cannot change the settings. Although it is the iButtons which control the settings, they are accessed via an app or online, making the process extremely streamlined.
In Japan, a hotel named Henn-na Hotel has taken this even further and created a hotel staffed entirely by robots. Guests are greeted by actoid androids which look and act like humans. These robots are accompanied by kiosks which allow guests to check in, or in the restaurant order their food. An automated motorized trolley allows customers to input their details and have their luggage taken to their room, and cleaning is also conducted out by robots. The hotel was created in an attempt to be the most cost efficient; however it is also extremely efficient in terms of customer service.
Automation in the hotel industry is quickly becoming a necessity in order to provide efficient but quality service.  While there are plenty of options to choose from when making the decision to move towards self-service, check-in kiosks are the best place to start as it still allows for human interaction which is essential for a personalised experience.