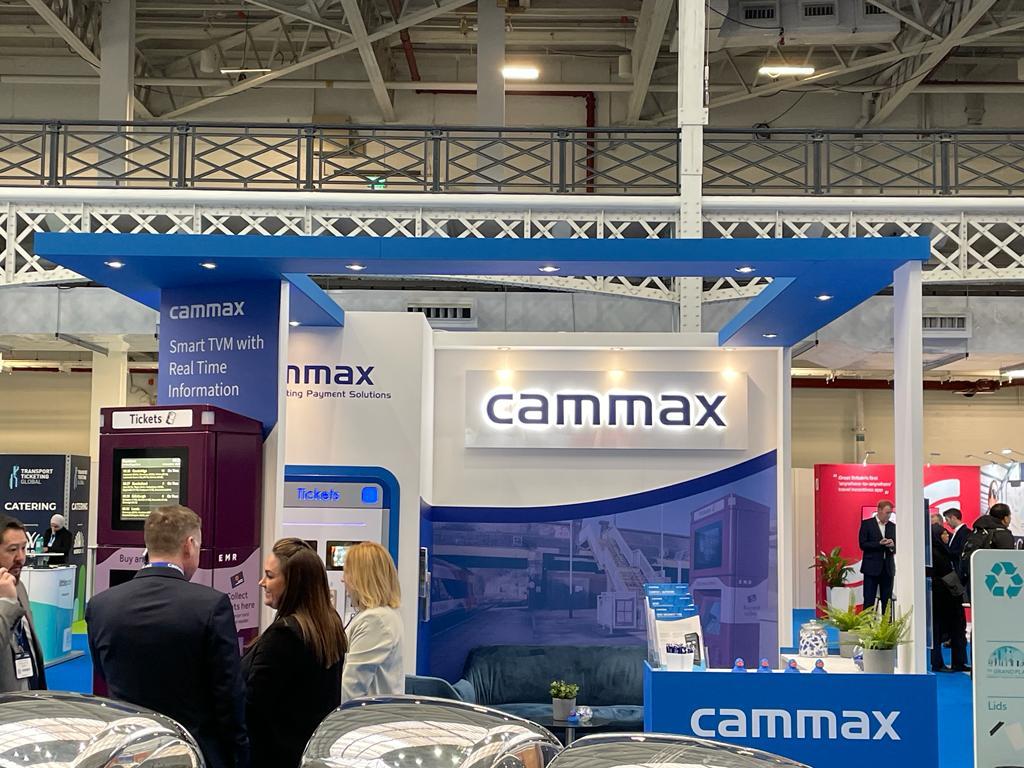 The curtain has closed on another edition of Transport Ticketing Global (TTG) and after a hugely successful two days at the Olympia London the Cammax team have now packed up and returned to our Castleford HQ.
Returning for its 15th instalment, #TTGlobal23 gathered a truly global audience of leading smart ticketing and mobility experts from 71 countries.
The two-day event, which took place between 7th-8th March, offered an unprecedented opportunity for attendees to meet leaders, decision-makers and ticketing specialists from transport operators, authorities, industry bodies and technology providers.
Attendees were also given the chance to explore the latest industry developments and hear from ticketing pioneers in the conference sessions. World-class ticketing products and solutions were also on show in the 80+ stand exhibition.
TTG: Setting the Industry Agenda
As the world's largest smart ticketing and mobility conference, TTG has long been recognised as the event that sets the industry agenda. Amongst the key themes explored at this year's conference included how operators can improve the passenger experience with innovative technology and how cities across the globe can implement the next generation of digital payments.
Passenger-centric mobility innovations in public transport were also explored, whilst a group of leading industry experts assessed the future of smart ticketing during a lively panel discussion.
On day two, Matthew Lewis, Technical Director SWIFT -Transport for West Midlands (a valued Cammax customer) delivered an insightful presentation that demonstrated how TfWM are using their smart ticketing systems to get the best out of their bus service.
The 2023 edition of TTG also welcomed a raft of new exhibitors joining the event's regular supporters like Cammax.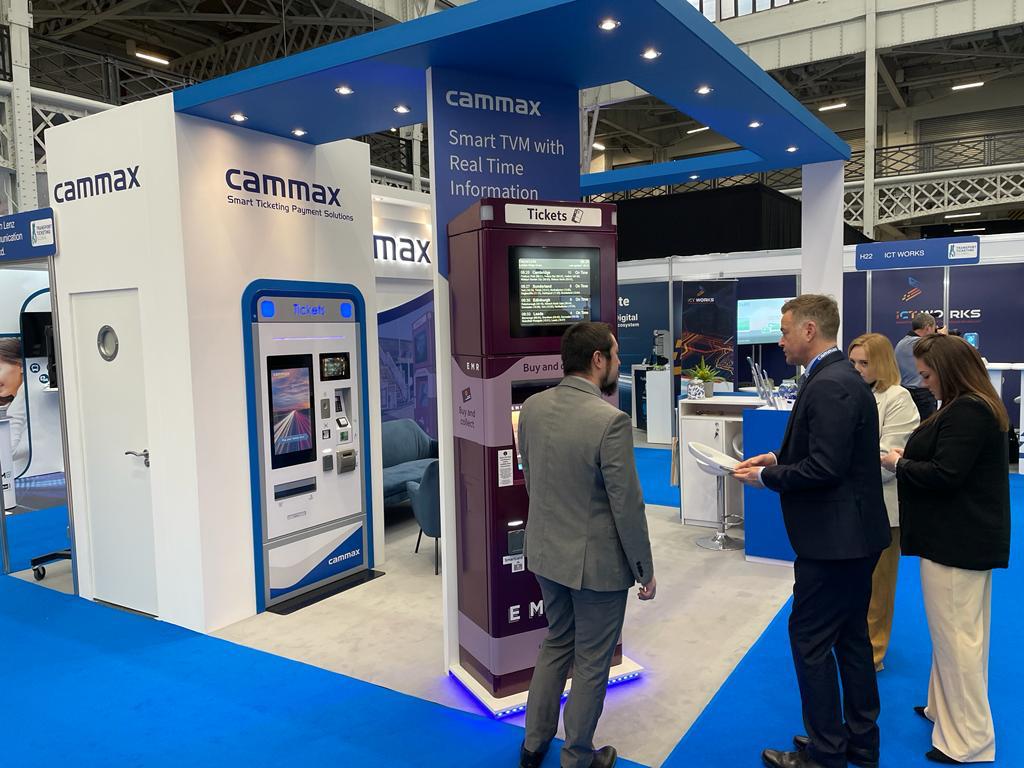 Demoing our latest smart ticketing solutions
Over the last two decades Cammax has led the industry in the design and development of smart ticketing solutions. We are more than just a kiosk manufacturer; we are an end-to-end provider and technology integrator, committed to transforming operational efficiency and elevating daily customer experiences.
New for #TTGlobal23, our team proudly demoed our latest range of smart ticketing solutions, including our Smart Ticket Vending Machine (TVM) for Rail, the UK's first truly 'smart' rail ticketing kiosk.
The Smart TVM for rail, which has been rolled out across train stations in the East Midlands, is designed to support smartcard use, facilitate quicker payments, and provide rail passengers with access to cheaper and more flexible fares.
Our new Smart TVM for Rail also comes with or without the option of Real Time Passenger Information. This is a secondary screen module located on top of the main ticketing screen which can help passengers stay informed of the next train available and update passengers on any delays or cancellations. This is key information which may not be currently available at smaller UK train stations and the aim is for the TVM's to be able to be used as a key point of information for customers when customer service staff are not available.
As well as walking TTG attendees through the functionality of our Smart TVM for rail, the Cammax team were also on hand to discuss some of our other flagship smart ticketing projects. In 2022 Cammax successfully completed the rollout of 118 brand new Tram TVM's as part of our work with Nottingham Trams (NET).
NET's goal was to update their estate's existing technological requirements to meet modern customer expectations, increase the options for smart card users across the city, and incorporate the widely used Robin Hood Smart ticketing methods for all service users.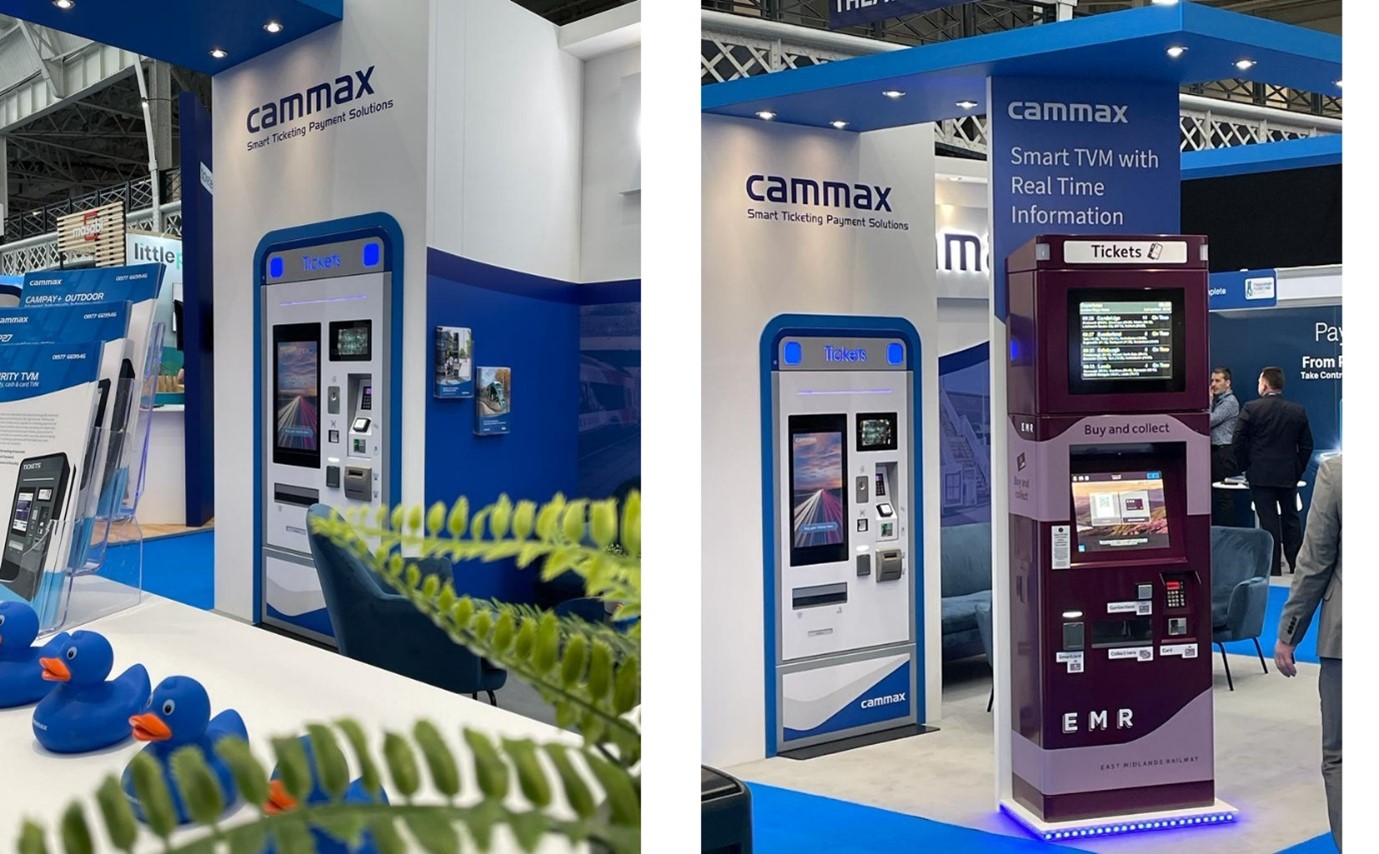 Feedback & Looking Ahead
After showcasing our latest solutions at #TTGlobal23, the amount of positive feedback we have received has been unprecedented and we'd like to say a huge thank you to everyone who took the time to come and visit the Cammax team over on our stand.
Throughout #TTGlobal23 we had the pleasure of meeting some wonderful people and we enjoyed mixing it with some of the finest thought-leaders and innovators in the smart ticketing and mobility sector. We've engaged in so many positive conversations and developed relationships that will grow from strength-to-strength.
Looking ahead to next year, we can't wait for TTG to return but in the meantime, you can look out for highlights from this year's conference once they are published on the Transport Ticketing website.
Later this year we'll be exhibiting at Parkex 2023, a BPA event, and we're already excited. News and updates about Parkex 2023 will be released in due course.