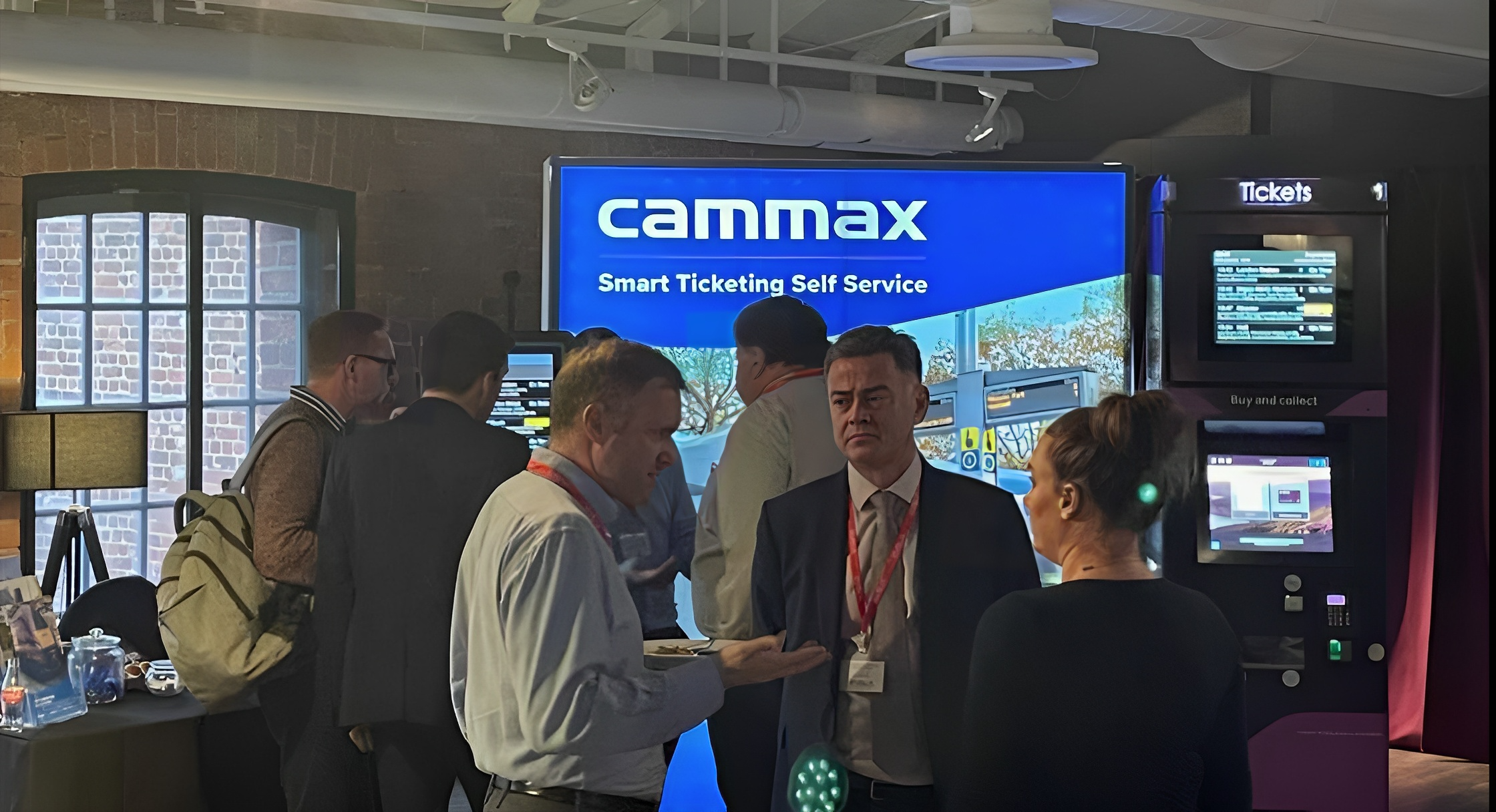 The 2023 edition of Transport Card Forum (TCF), held at Liverpool's Maritime Museum, has now officially come to an end but as the Cammax team packs up and prepares to travel back to our Castleford HQ we can confidently say that this year's conference has been a resounding success!
Established in 1997 on the request of the Department for Transport (DfT), TCF is a membership-based forum that's open to all professionals engaged in transport applications involving Smart cards and other Smart customer media within the UK.
The TCF runs an annual two-day conference that aims bring together transport operators, consultants, suppliers, city representatives, Local Government bodies and other industry specialists to explain, debate and understand the current status, challenges and future plans affecting the Smart transport landscape.
TCF 2023: Event Highlights
Insightful Presentations
TCF has consistently positioned itself as the ultimate nexus for observing insightful presentations and networking with influential figures in the Smart transport sector, and this year's conference was no exception.
As industry leaders converged at Liverpool's Maritime Museum, the agenda was meticulously crafted to address pressing sector topics such as how to rebuild passenger confidence in public transport journeys and how to match the quality and spread of Smart transport systems to the travel requirements of modern passengers.
On Day 1, John Backway from the Rail Delivery Group (RDG) delivered a fascinating talk on the future of rail ticketing, pertinent given the recent developments surrounding rail ticket office closures; his presentation was extremely well received.
As Day 2 unfolded, Dave Roberts from Smart ticketing pioneers ITSO also took to the stage, delving deep into the future of Smart ticketing and exploring how to unlock the technology's full potential.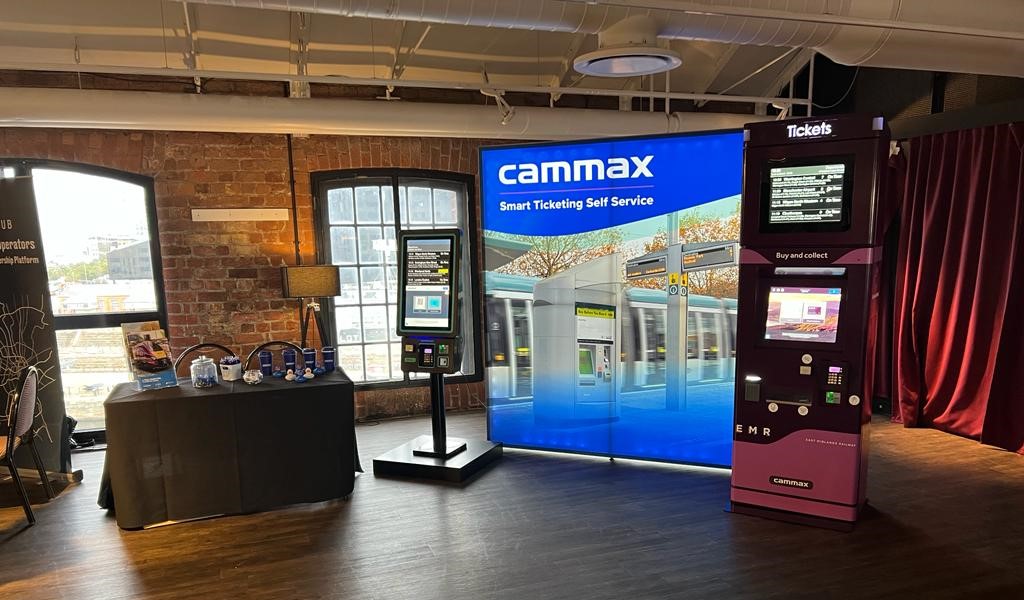 Innovations on Display
Beyond presentations, the exhibition floor buzzed with the excitement of new and innovative technologies that are set to bring about lasting change in the Smart transport sector.
Cammax played a pivotal role in this showcase, proudly demonstrating our latest Smart ticketing solutions. Notably, the spotlight was on our revolutionary Smart Rail Ticket Vending Machine (TVM), the UK's first truly 'Smart' Rail kiosk which has already been deployed by East Midlands Railway to widespread acclaim.
This groundbreaking TVM employs cutting-edge software, transforming the kiosk screen into a dynamic shop window, enabling operators to offer their full range of products, including last-minute on-the-day advance tickets. Always operating online, in a big boon for passengers the TVM always ensures rail users have access to the most affordable fare options.
Additionally, the TVM comes with or without the option of Real-Time Information—a secondary screen module updating passengers on arrival times, delays, or cancellations. Its flexibility even extends to printing tickets as barcode tickets, and there's an optional side Smart Collection Point for Smart products.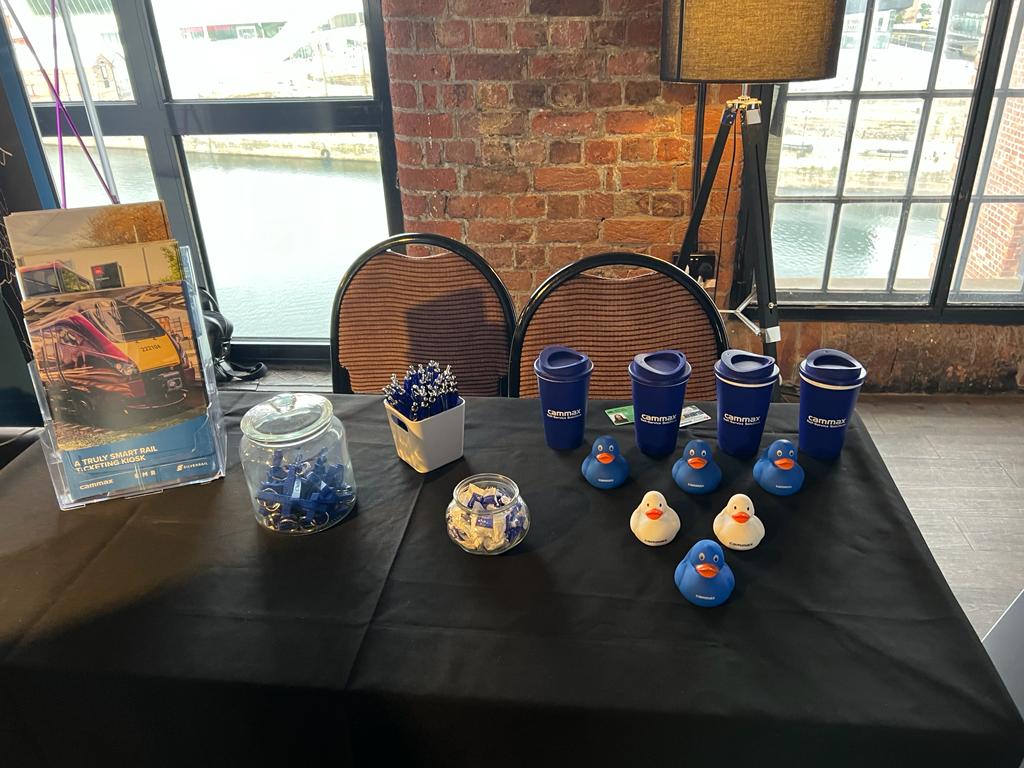 Final Word & Next Year
As the curtains fall on TCF23, we would like to extend our heartfelt gratitude to everyone who visited our stand at Liverpool's Maritime Museum, and to all those who supplied us with extremely positive feedback about our latest Smart ticketing solutions.
Over the last two days our team have taken part in plenty of lively debates and discussions, whilst forging several new connections and relationships that we are sure will grow from strength to strength!
We can't wait to return to TCF next year but in the meantime if you'd like to find out more about our Smart ticketing solutions, please get in touch with us today.
For more information about upcoming conferences we are attending, please stay tuned to our blog and our LinkedIn page.