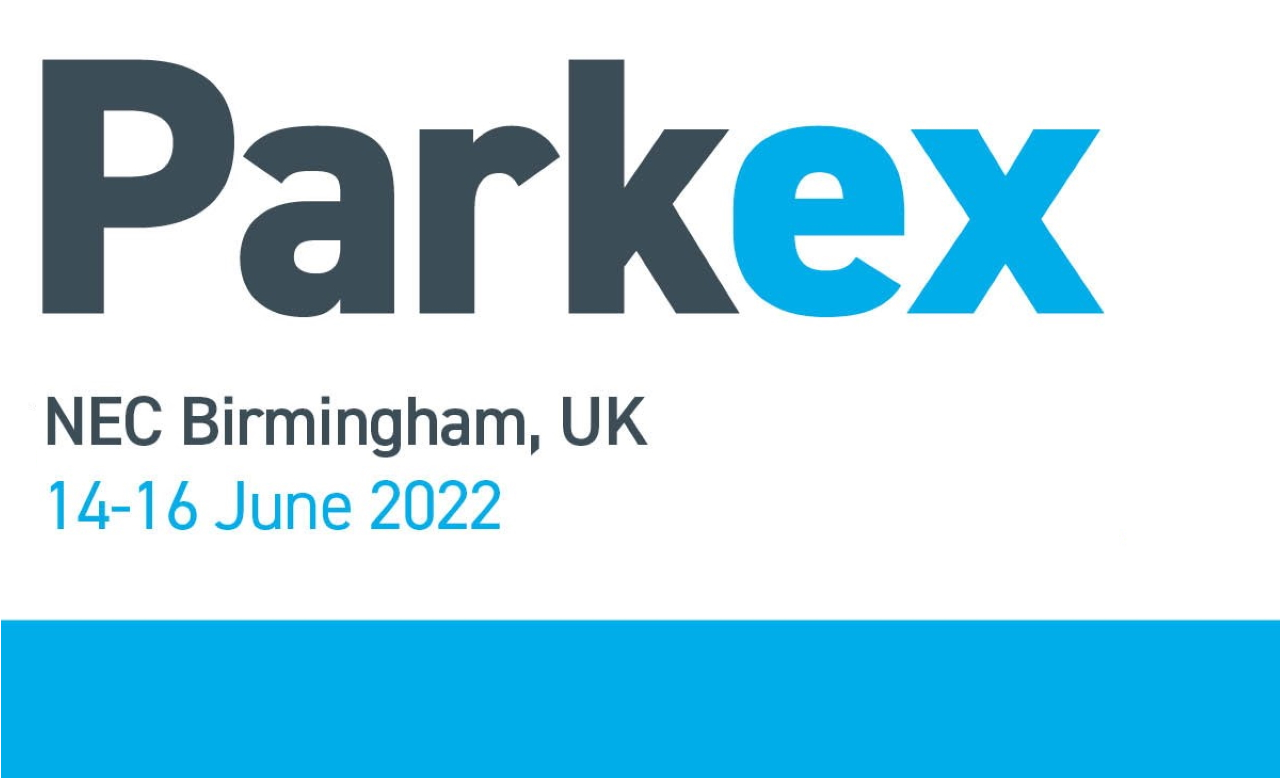 With just over two weeks to go until the much- anticipated return of BPA Parkex, Cammax are excited to reveal that we will be exhibiting our latest, and most innovative, range of parking payment solutions to date at this year's conference.
BPA Parkex, Europe's largest dedicated parking event, connects 350 exhibitors with over 10,500 transport, traffic and parking professionals.
Hosted at Birmingham's iconic NEC venue between 14th-16th June, the three-day conference serves as the ultimate platform for parking professionals and innovators to come together to set the industry agenda and showcase the very latest parking products, technologies and services.
New innovations for 2022
Cammax are at the forefront of parking technology innovation, and we are constantly striving to develop bold, flexible and highly customisable parking payments solutions to suit all car park locations, environments and requirements.

New for 2022, and to compliment our existing range of both indoor and outdoor parking payment solutions, we are extremely excited to exhibit the GP27 parking payment solution: a cutting-edge indoor parking payment machine complete with an intuitive portrait widescreen. The GP27 evokes the look and feel of a retail payment kiosk that many customers recognise and value. Modern, sophisticated and completely customisable, the GP27 enables motorists to seamlessly enter their vehicle registration details and facilitates ticket issuing as well as card, contactless and mobile wallet payments.
Introducing Pay on Entry Mode
At Cammax we recognise that car park operators constantly need to adapt to the changing habits of motorists so that they can pay for their parking in the most efficient and convenient way. Although we have traditionally specialised in delivering ANPR Pay on Exit systems, we are proud to reveal that our team of expert developers and engineers have worked hard to add a brand-new 'Pay on Entry' mode to our product portfolio, which we will be demonstrating at Parkex.
Pay on Entry mode enables motorists to pay for their parking as they enter a car park, which will empower car park operators with varied and complex requirements and infrastructures to offer more choice than ever before. Our Pay on Entry mode can be deployed with or without supporting ANPR technology and can be effortlessly integrated into a range of existing Cammax parking payment machine models, including the V3 outdoor kiosk.
Our most secure & intelligent parking payment machine
As well as showcasing our GP27 parking payment model and Pay on Entry mode software, at Parkex 2022 Cammax will be unveiling our most robust, intelligent and secure parking payment machine ever developed.
Drawing inspiration and the exact same technology from our hugely successful secure Ticket Vending Machine, the Cammax high security parking payment machine boasts an array of clever and intuitive anti-theft and anti-vandal features.
The high security parking payment machine has an intelligent monitoring module which enables us to monitor the health and status of each and every component in the machine remotely in real time, which is essential for parking payment machines that need to work autonomously and be accessible around the clock.
Ideal for high volume usage, our high security parking payment machine even features reinforced panels and keyless entry, as well as market leading mechanical security to protect against vandalism.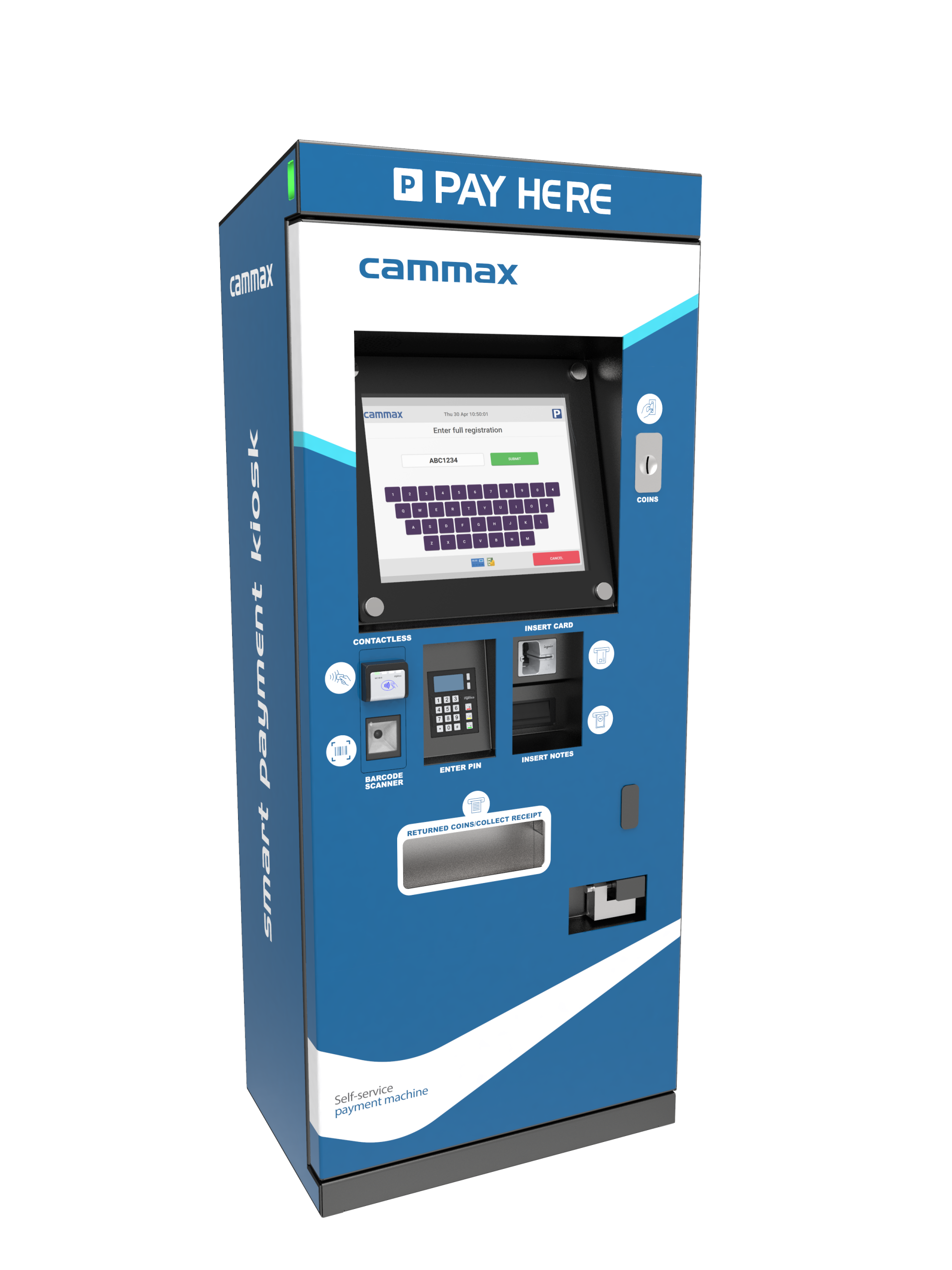 Visit our stand and ask for a demo!
If you're planning to attend Parkex 2022 you can find the friendly Cammax team over on stand P120 where we will be showcasing our parking payment solutions, as well as discussing many of our flagship parking payment projects.
Please come and say hello and we will be happy to answer all your parking-payment related questions and queries! Our expert team will also be on hand to demonstrate how some of our cutting-edge parking payment products work so don't miss out!
For more information about the event, including details on how to register to become a visitor, head on over to www.parkex.com
In the meantime, if you have any question then please don't hesitate to contact us today and we look forward to seeing you all in June!