Following the success of last year's inaugural summit, Cammax are delighted to announce that we will be once again be exhibiting at Kiosk Summit 2017, this time returning as platinum headline sponsors of the event.
Kiosk Summit London is Europe's only dedicated event for organisations and individuals, who utilize self-service technology to interact with their clients, streamline their customer journey and gain increased efficiency by using cutting- edge interactivity.
Kiosk Summit consists of networking, education and debate as thought leaders gather to shed light on some of the opportunities and challenges facing the industry. The summit will also provide an open forum for deployers, integrators and users of self- service technologies who will look to be inspired by and learn from the best in the business.
This year's summit, organised by Silicon Fen-based LGN Media, will be held at The Business Design Centre in Islington, North London. The venue is located just outside the congestion charge zone on the A1, with easy access to and from Central London via public transport.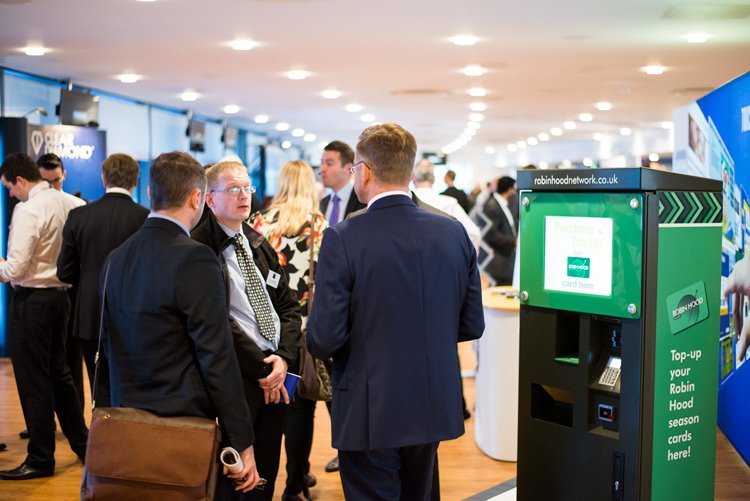 Platinum- sponsors Cammax join a distinguished list of guests who will be attending this year's show including manufacturers Verifone and Stimare.
Kiosk Summit London 2017 will take place on 28th September 2017 and you can find us on stand 29-30 where we will be exhibiting a range of payments kiosks as well as discussing how SMART ticketing solutions can help businesses develop.
The summit is set to be a huge success and we look forward to seeing you all there! If you would like to attend, please view our digital invite here and you will be automatically prompted to register.
For additional information about tickets, travel and sponsorship then please visit www.kiosksummit.co.uk