With Kiosk Summit 2017 now just a few weeks away we are happy to announce that our very own MD Julian Rooney will be giving a talk at this year's event.
Kiosk Summit is Europe's only dedicated event for organisations and individuals who utilize self-service technology to interact with their clients, streamline their customer journey and gain increased efficiency by using cutting- edge interactivity.
Kiosk Summit consists of networking, education and debate as thought leaders gather to discuss the many opportunities and challenges facing the industry. The summit will also provide an open forum for deployers, integrators and users of self- service technologies who will look to be inspired by and learn from the best in the business.
At 11.15am, Julian will deliver a presentation on 'Payment Systems and Smart Ticketing'; exploring what challenges we face when trying to substantially reduce the use of cash in payment systems and establishing which obstacles need to be overcome in order for the public to be happy to use new self-service devices.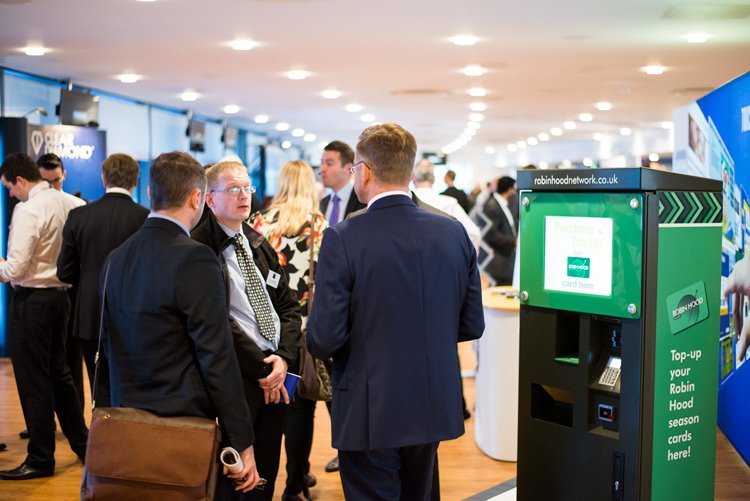 Julian will also explore real life examples of how local authorities use self-service solutions to solve a range of problems.
Kiosk Summit 2017 will take place on 28th September 2017 at London's Business Design Centre in Islington. As platinum headline sponsors of this year's event you can find us on stand 29-30 where we will be exhibiting a range of payments kiosks as well as discussing how SMART ticketing solutions can help businesses grow and develop.
Excitement for the summit is building and this year's instalment is set to be a huge success. If you would like to join us there and take advantage of the many free seminars on offer, please view our digital invite here and you will be automatically prompted to register.
We look forward to seeing you there!