Cammax work closely with various Government deparmnents on both local and national levels offering integrated touchscreen kiosk solutions for a variety of applications. The most recent kiosk roll out has been a large number of translation kiosks across London.
The first phase of the Language Translation Kiosk rollout for the Met Police started in January 2012. The contract was awarded to Cammax to provide a hardware and software solution for use throughout the Met Police during the Olympics as away of communicating with non English speaking tourists. The kiosk which will be initially used for the Olympics will then be used throughout the 32 boroughs to facilitate communication between police and deaf / non-English speakers.
Metropolitan Police Initial Contact Language Kiosk Project
Currently 84 language kiosks currently available at 49 stations, covering the top 20 MPS-requested languages covering every borough's top 10. The roll-out will extend to all 32 boroughs, plus Heathrow.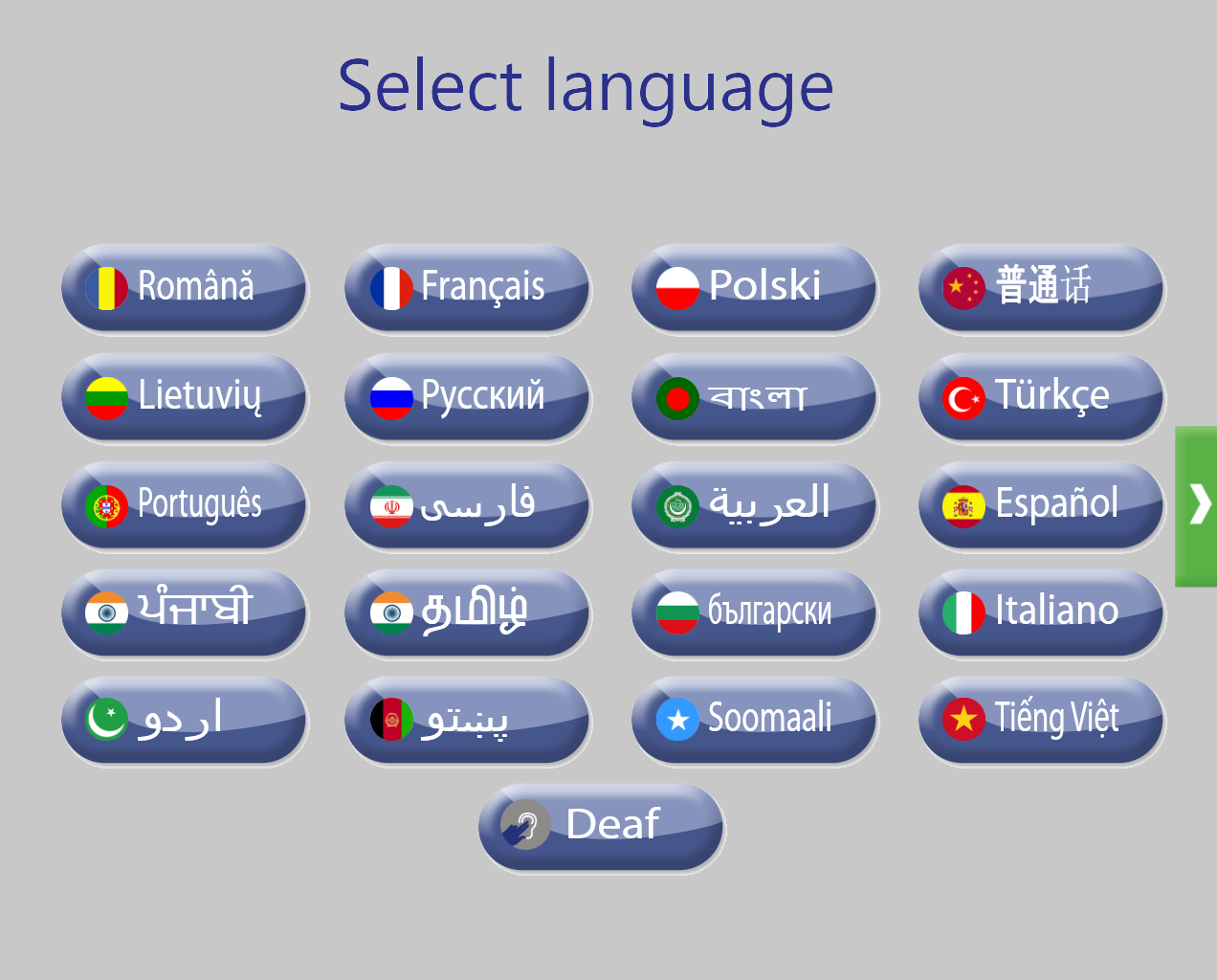 Other Gorvernment Projects Include:
• Self check in units
• Information and support kiosks
• Touchscreen internet access for staff and visitors
• Children Information Services
• Housing benefit services
• Tourist information and transport planning
Please contact us for further information.